Our Process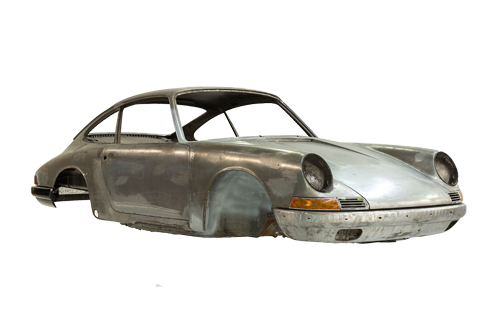 I. Arrival/Disassembly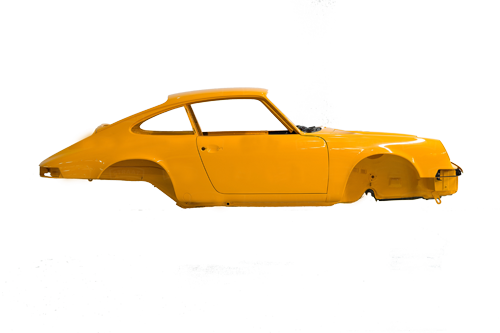 II. Restoration/Assembly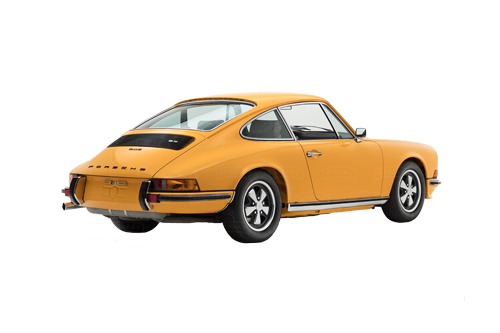 III. Final Delivery
I. Arrival/Disassembly
Vehicle is carefully inspected, disassembled and parts are organized.
The first stage of our restorations is a thorough inspection of your 911, including putting the vehicle on a lift; inspecting the sheet metal, engine, suspension components etc. We are completely transparent during the entirety of the restoration process and at this point, depending on the condition of the vehicle, we will recommend a restoration or if possible to source another vehicle. Early Porsche 911's were not galvanized so rust removal and repair will contribute to the final cost of your restoration. At this time, we will discuss with you how much metal work is necessary to bring the car back to original spec.
Once you have been fully briefed we will begin the disassembly, organization and categorization of all parts on your vehicle. All body panels are removed (doors, deck lid, 
hood, front/rear bumpers). We use as many original Porsche parts as possible during our restorations to guarantee the quality and authenticity of each restoration. We take great care in the disassembly of these cars and make sure every part is organized and stored safely. We have a large inventory of used early 911 parts at our disposal and if for whatever reason your car is missing a part there's a good chance we have it.
Next, we send your 911 to be media blasted. This insures all rust, debris, old paint and dirt have been removed completely from the car and it is ready to be worked on.
A light coat of primer is applied once we get the car back from the media blaster to prevent surface rust before being painted.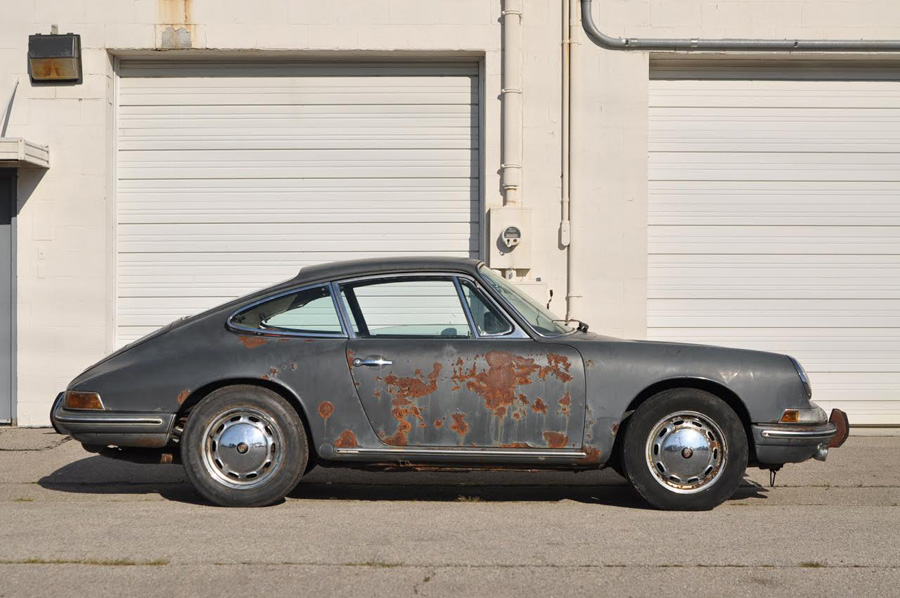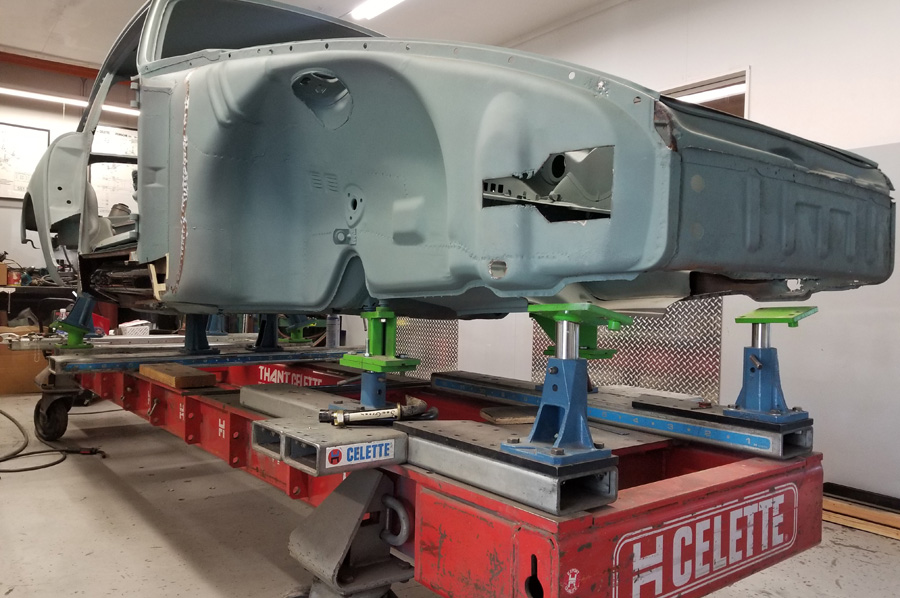 II. Restoration/Assembly
Your Porsche is mounted to a Cellette frame table with correct model specific fixtures.
Rust affected areas are replaced with fresh metal and your Porsche is professionally painted.
The next stage and often times longest stage of your 911's restoration is the metal work. We repair rust and body damage the same way Porsche did 60 years ago. We use a very specialized frame table called a Celette paired with the correct Porsche model/year specific SWB and LWB fixtures. With this method we are able to get your 911 back to perfect factory specifications. Once your 911 is mounted to our Celette frame table our team of metal workers replace all rust with fresh sheet metal, massage any bumps and make sure every door gap, hood gap and bumper gap is perfect. Once the metal work is finished it is sent to our in house paint facility. Paint is often times the most exciting step in any restoration as you get a real idea of what your 911 is going to look like. Your 911 is transferred from the Celette frame table onto a Rotisserie. We use Glasurit or comparable products and a single stage process just as Porsche did. The quality of paint is unrivaled and will shine for many years to come. A black textured Würth undercoating is applied to the underside/cavities of the car just as they did at the factory. With specialized tools we apply Würth Wax oil to all inside cavities including the torsion tubes for additional rust prevention.
The final stage of your 911 restoration is assembly/delivery. During this process every aspect of the car is gone through, restored or refurbished or completely replaced. We try to refurbish as many parts of the car as possible. All hardware is sandblasted and zinc-plated for longevity and rust prevention. Chrome and aluminum trim are sent out locally to a professional shop who strips the pieces and re-chromes or anodizes. The front windshield is always replaced but all other glass is the original Sekurit Porsche glass from which scratches or blemishes are polished out. The entire wiring harness is meticulously inspected, any damaged wires are replaced and the harness is tested prior to reinstallation. All rubber seals and bushings are replaced and suspension components are powder coated. Absolutely everything is gone through and rebuilt including brakes, steering rack, webasto heater, trailing arms, new struts, gauges etc.
During this stage of restoration we begin the final assembly of your engine. Our engine specialist performs a complete rebuild of your engine and transmission at our in house engine facility. Engines will be built to original factory spec unless otherwise stated. In the case you want to build the engine to a different spec we are extremely well versed in the capabilities of these early air-cooled engines and we will provide proper consultation of how to achieve the most out of yours.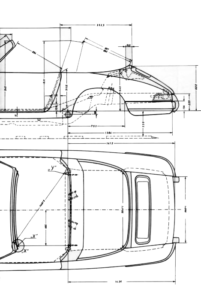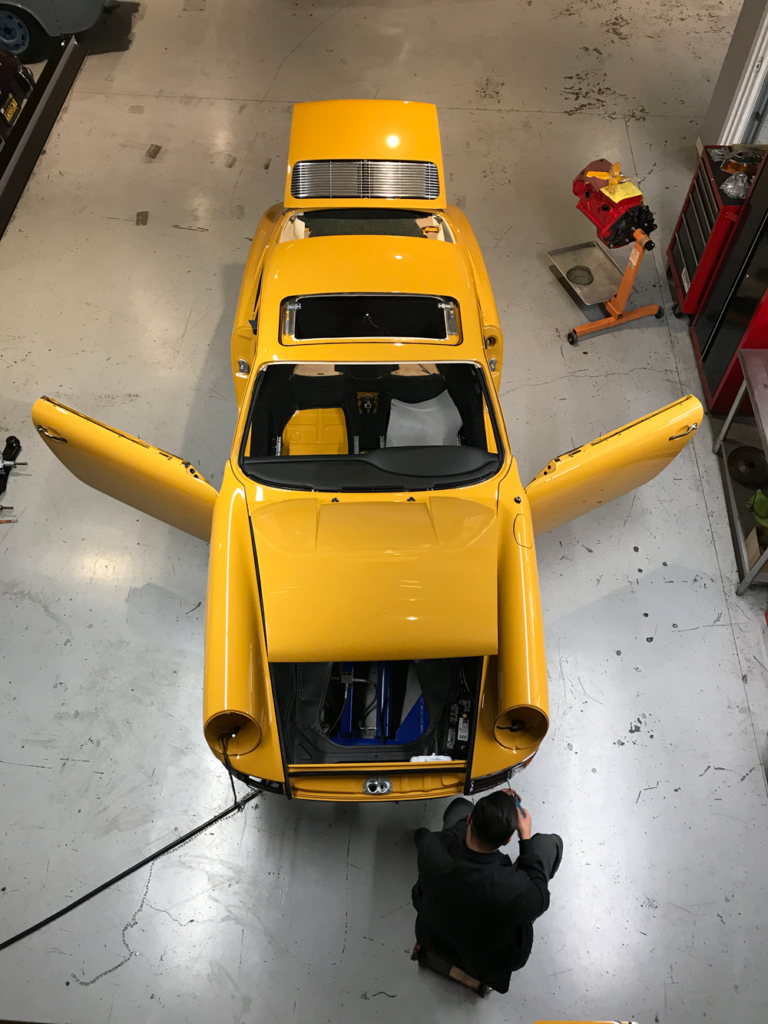 III. Final Delivery
More than 100 miles is put on your Porsche to insure it is running as it should .
We extensively test each 911 by driving it at least 100 miles to insure everything is working properly. If any adjustments are necessary we want to work those out before handing over the keys. Upon final delivery we will give you a very detailed run down on how everything works, how to properly maintain your car and answer any other questions you might have.
On all our restorations we provide a detailed powerpoint breaking down in further detail what you can expect during the restoration. At the end of the restoration we provide an updated owners manual that includes photography of your car throughout the entire restoration. We also provide a dropbox link that will be updated in real time as to the progress of your car.
"Porsche…there is no substitute."
-Ferdinand Porsche