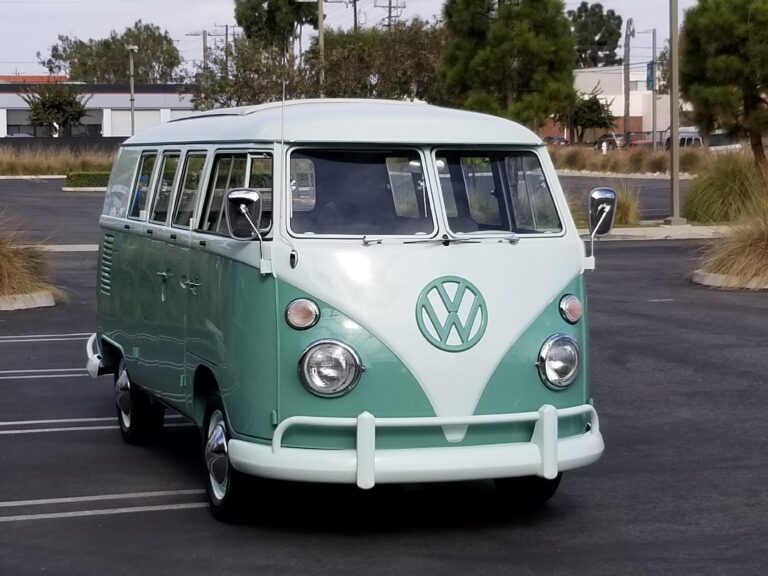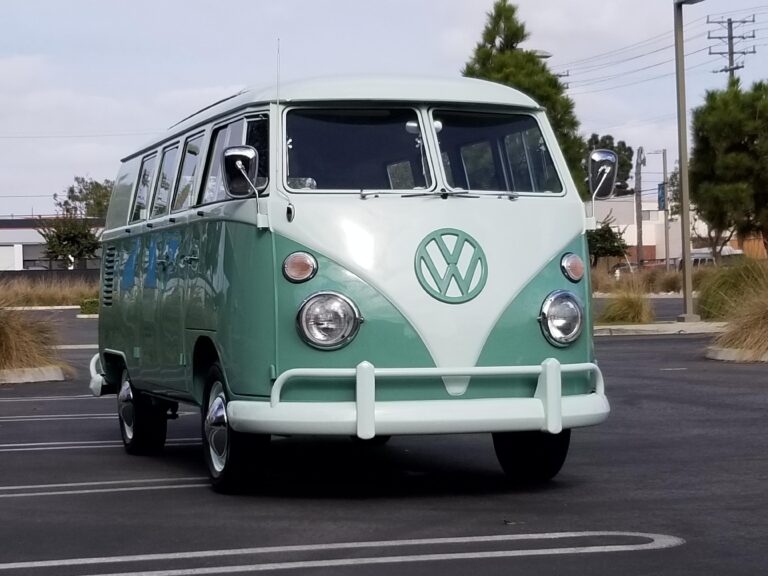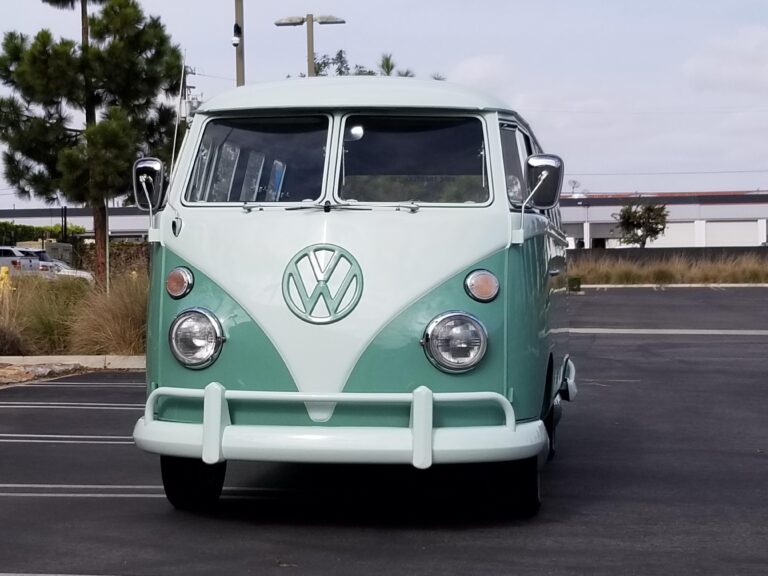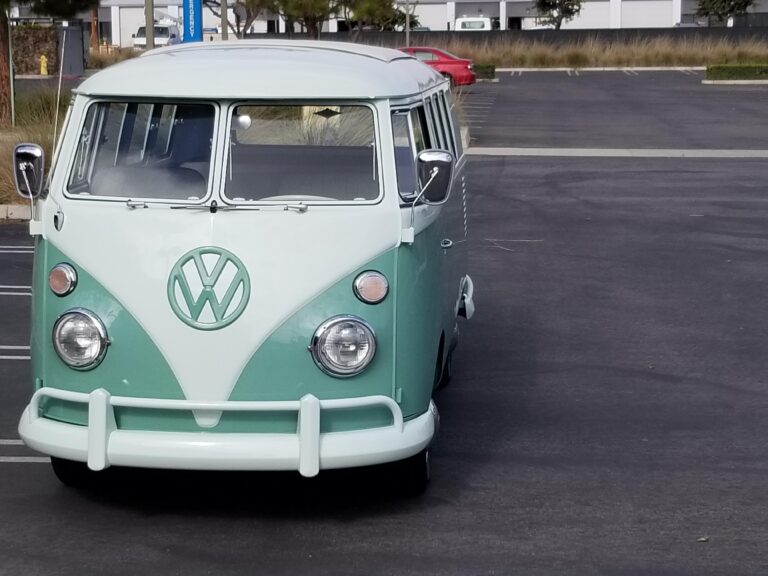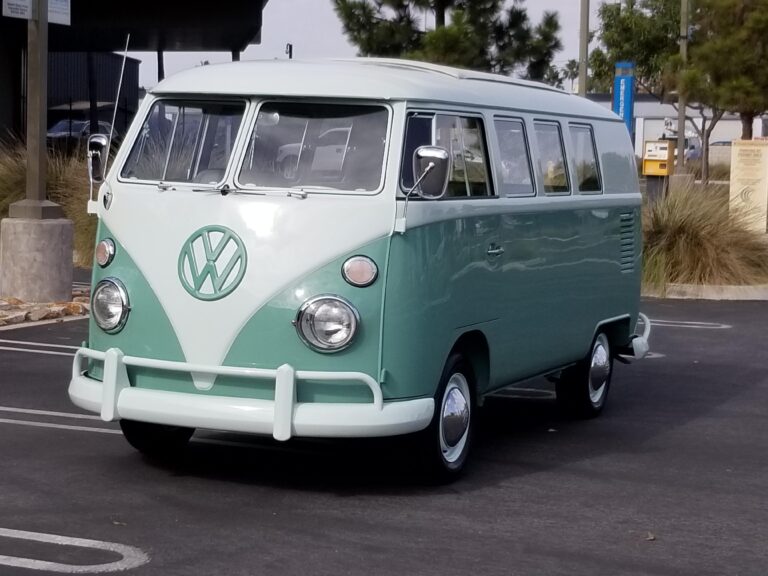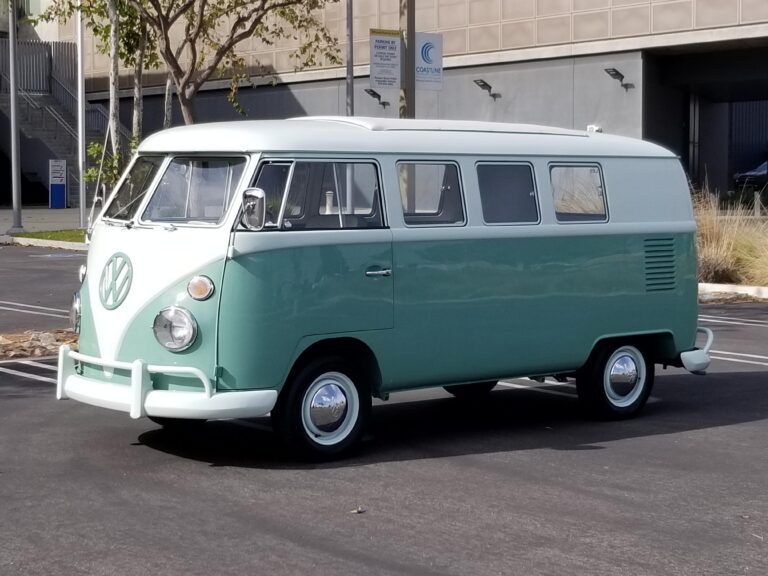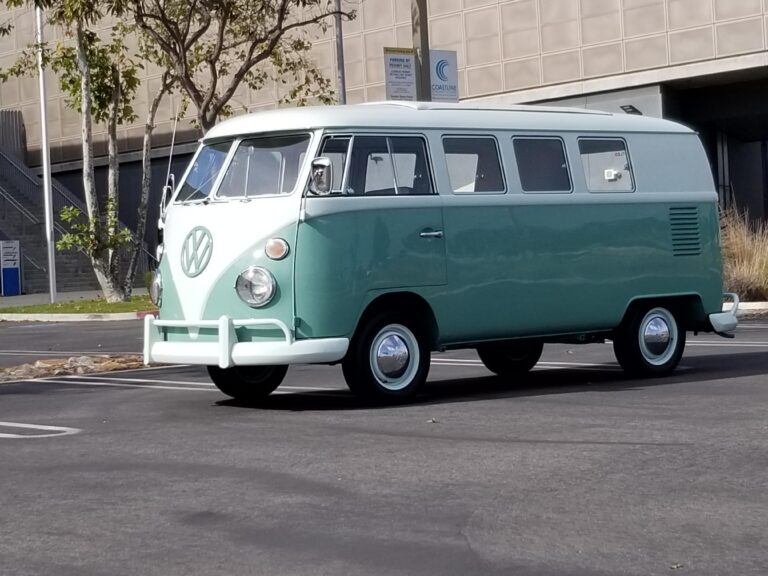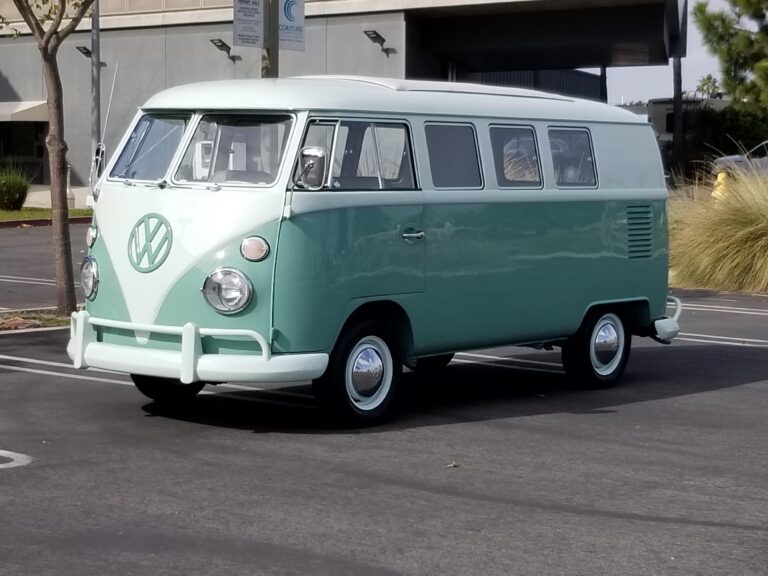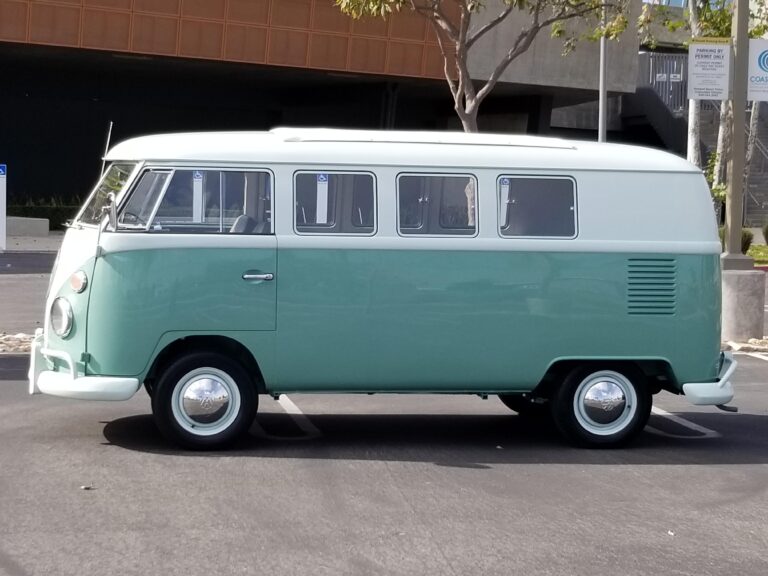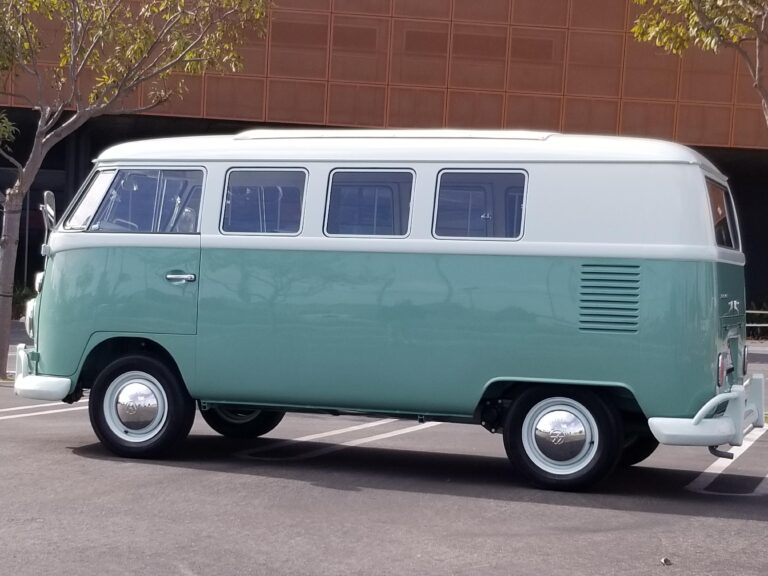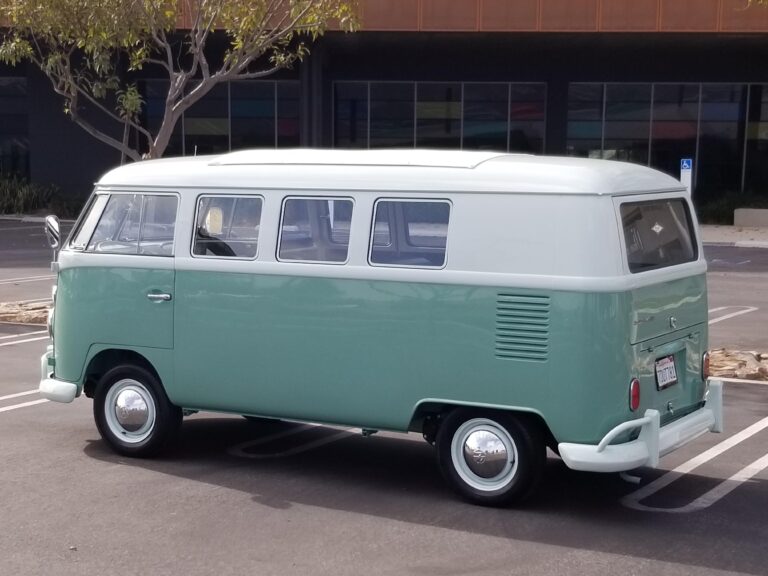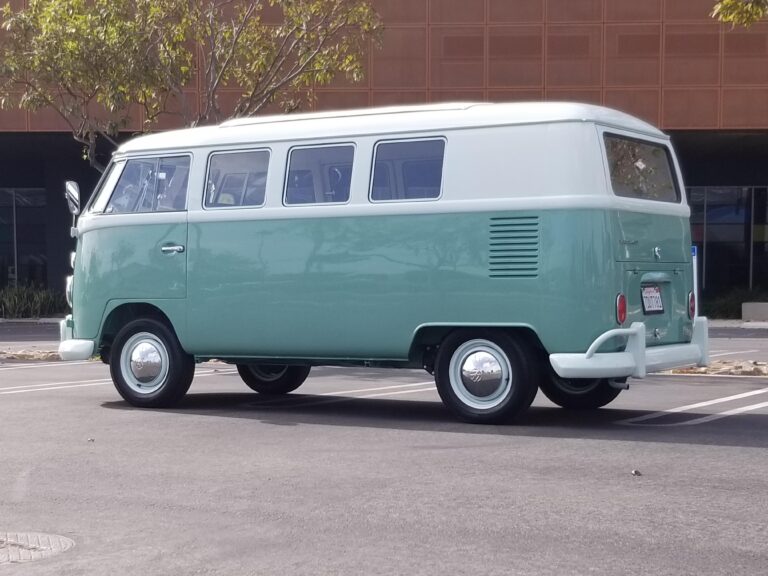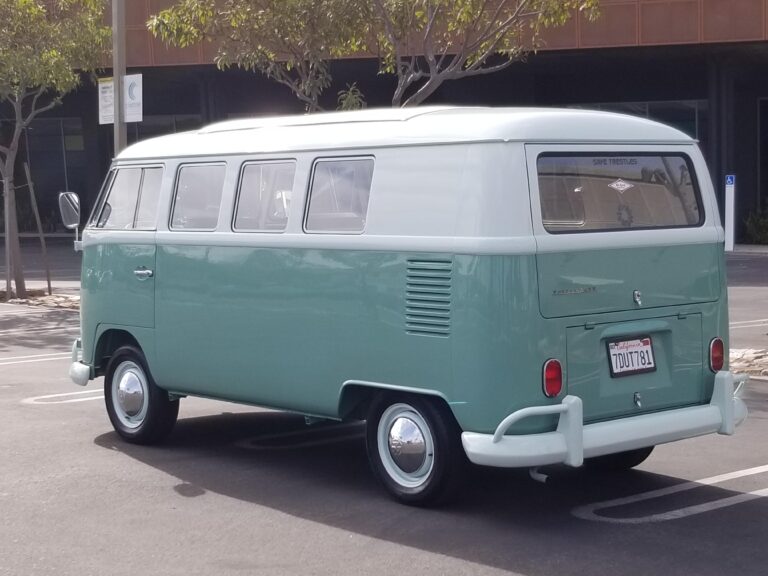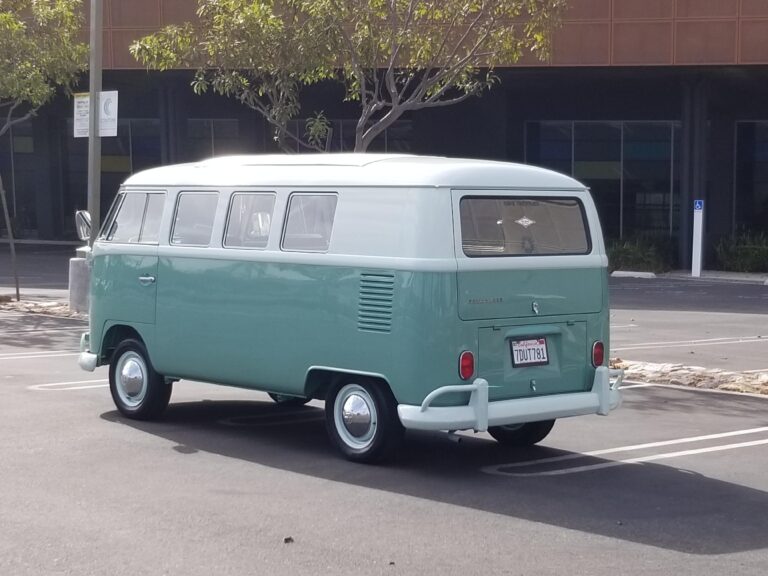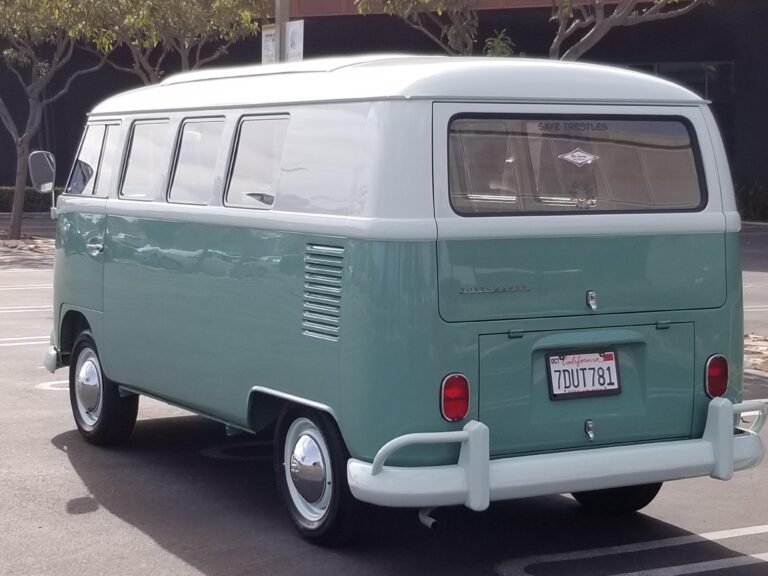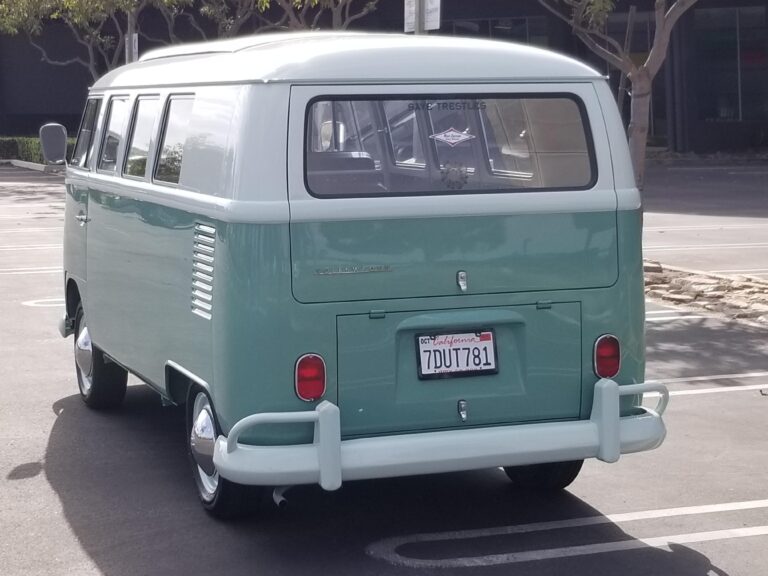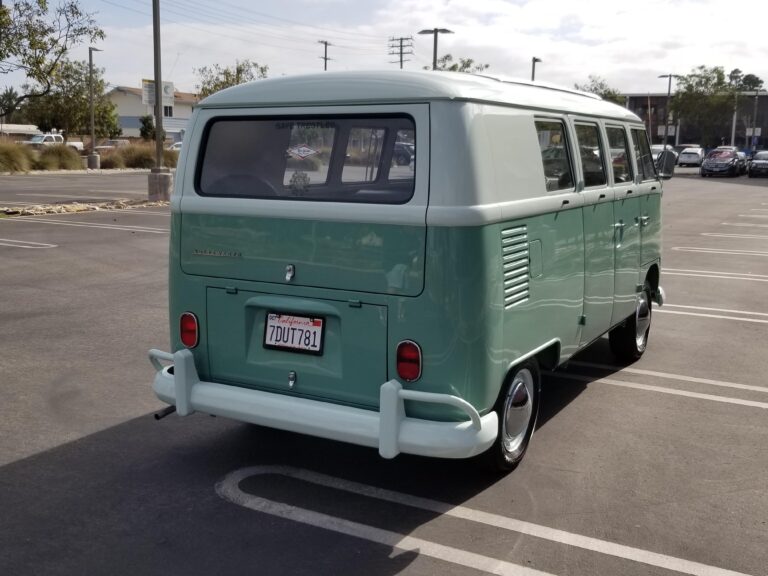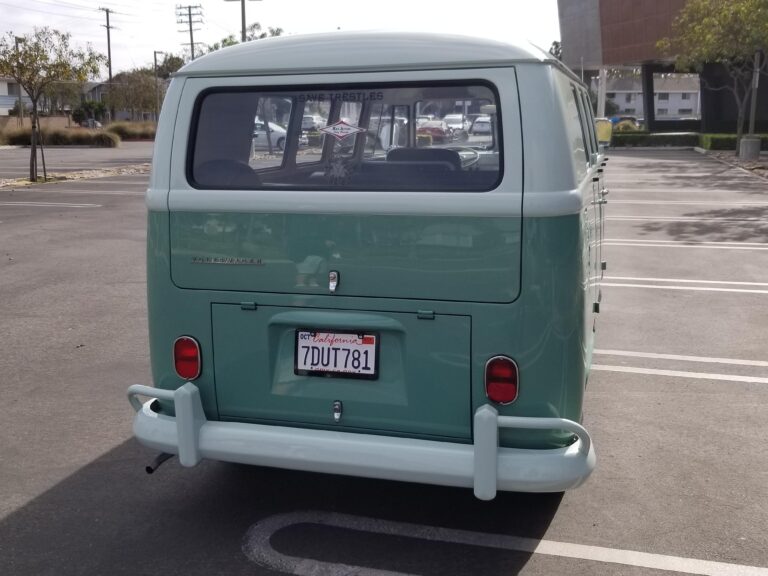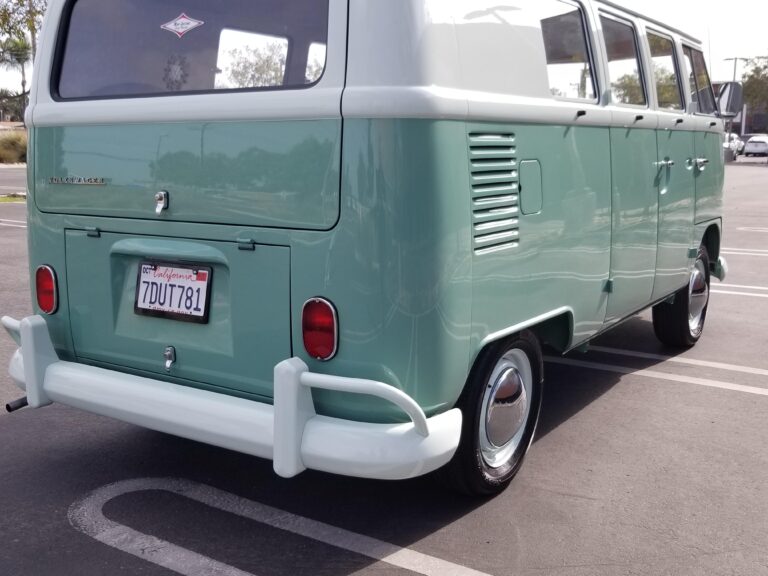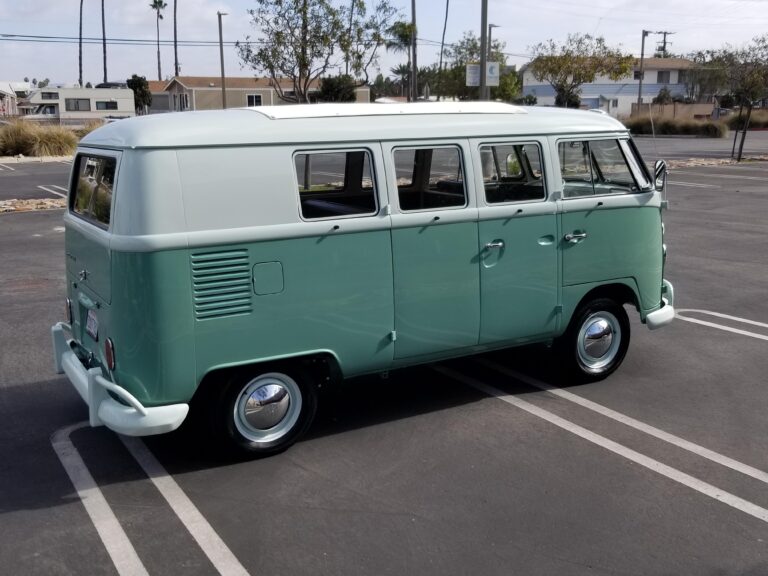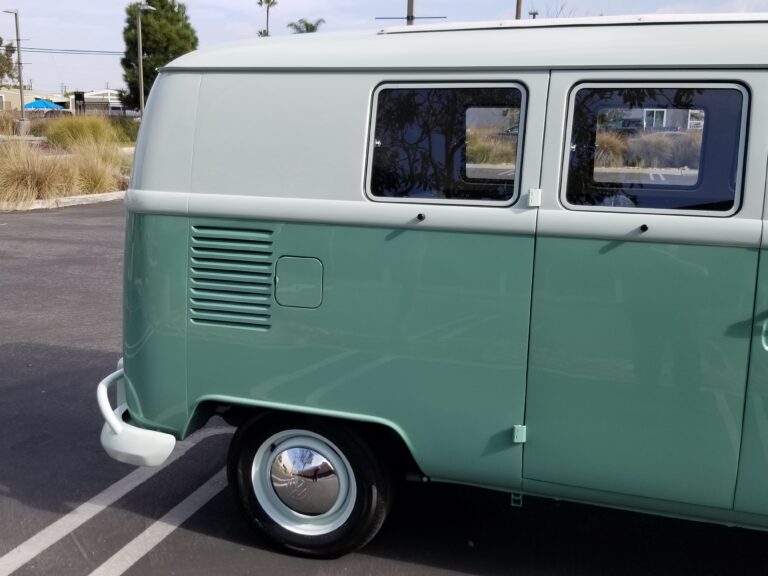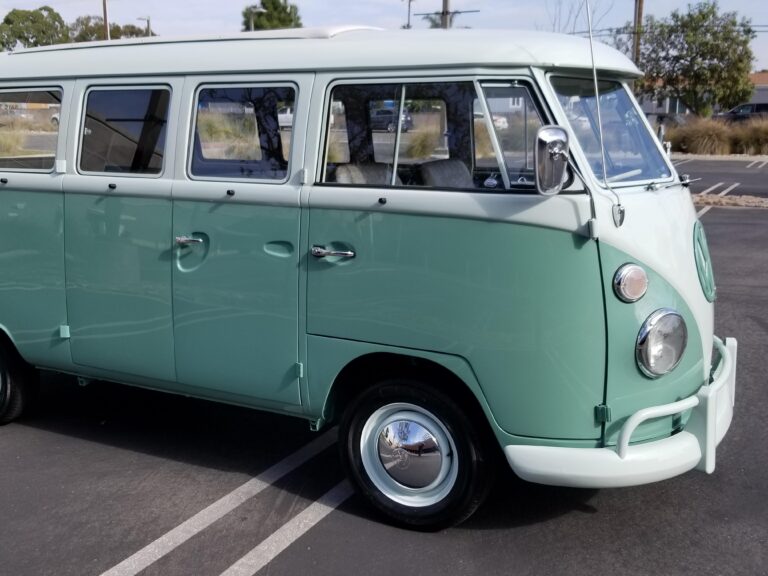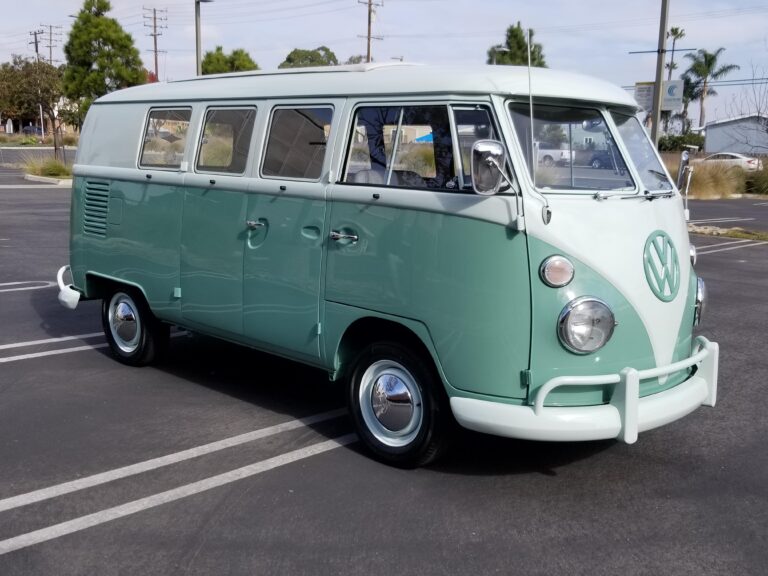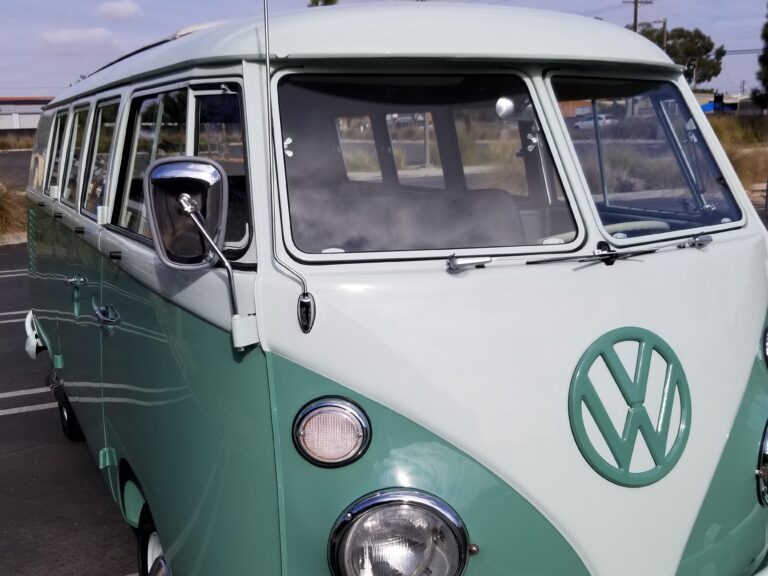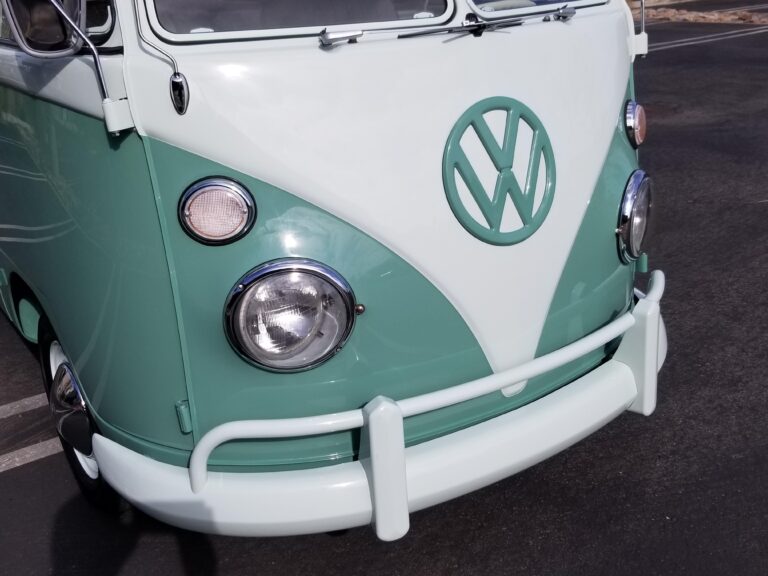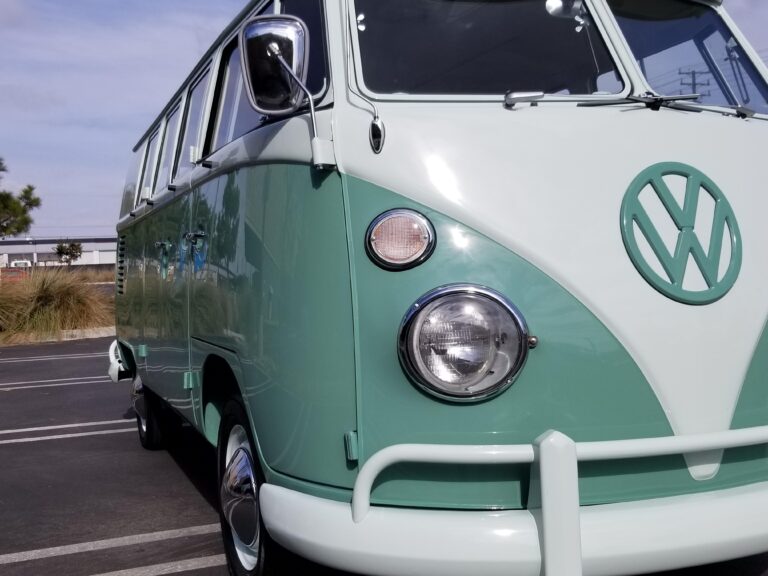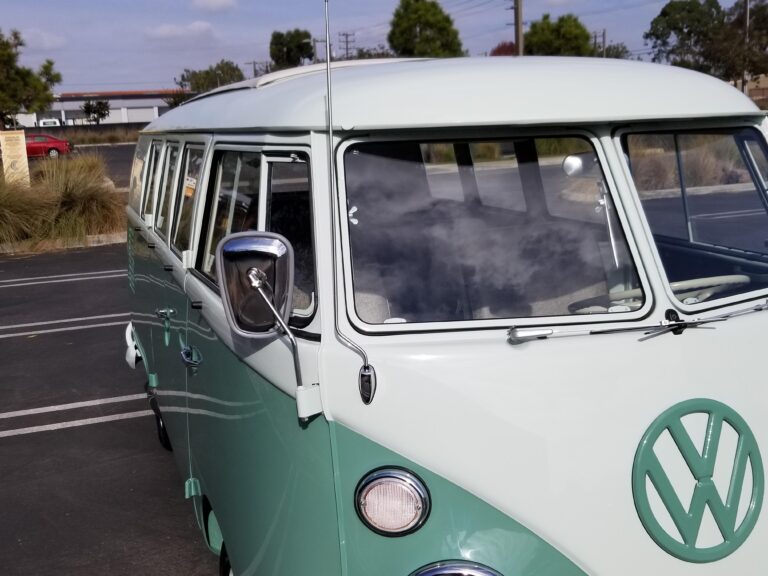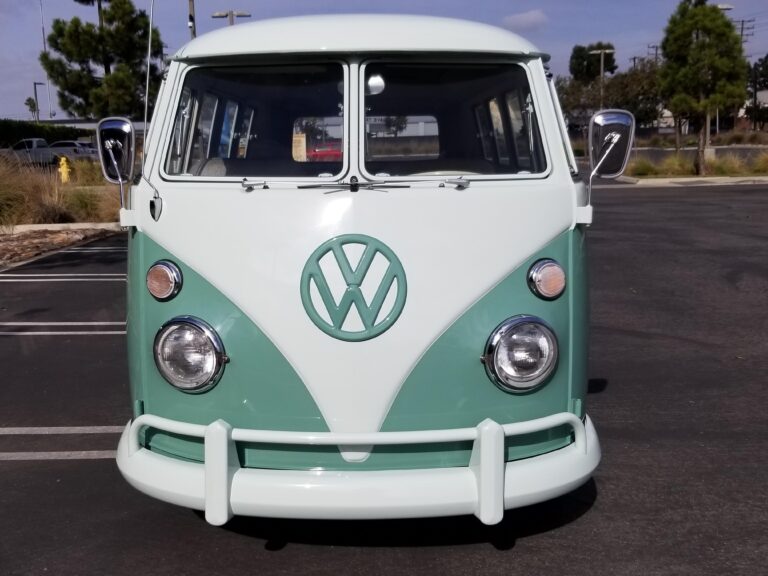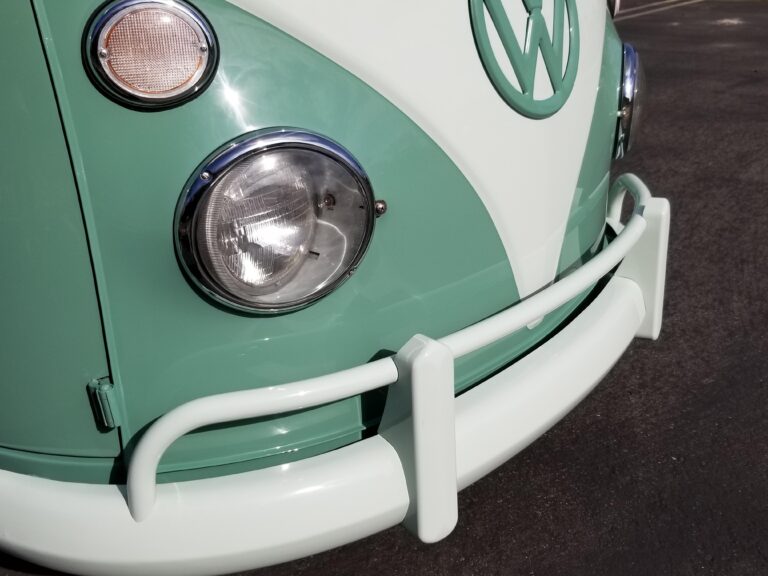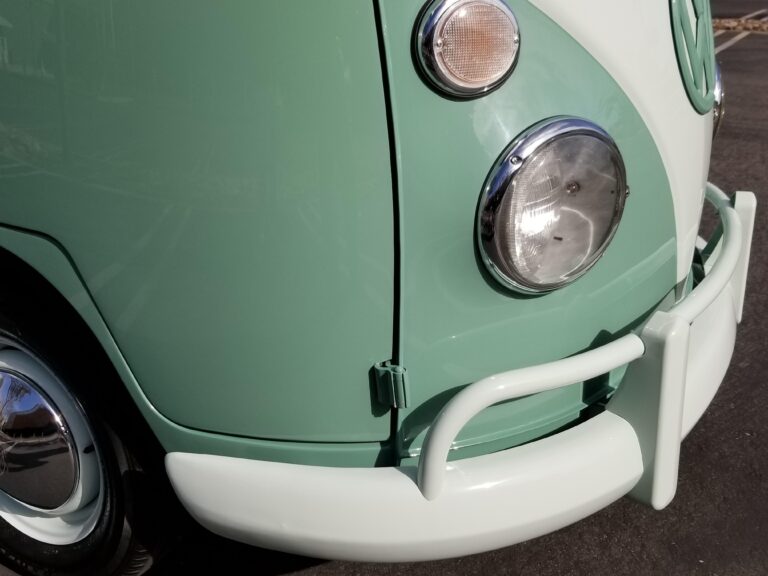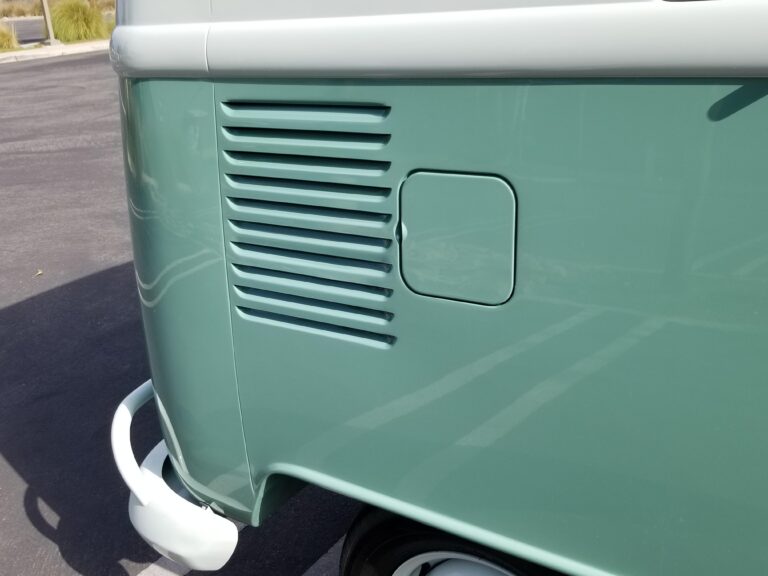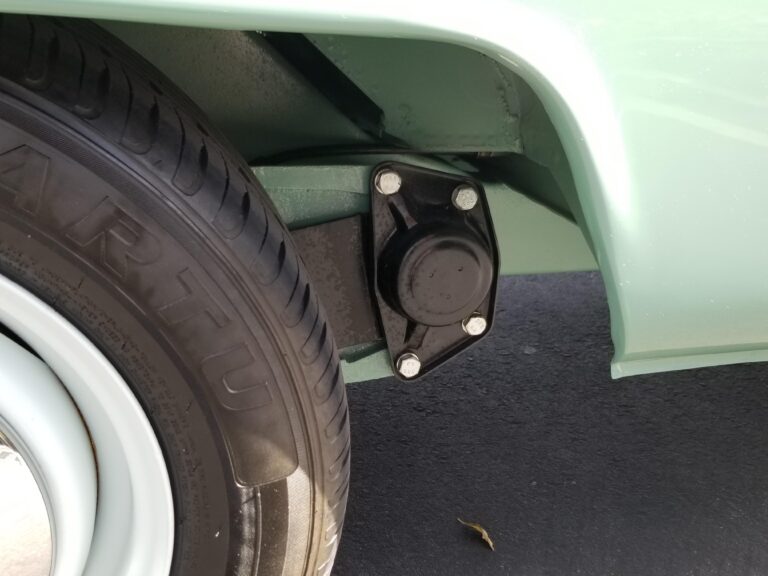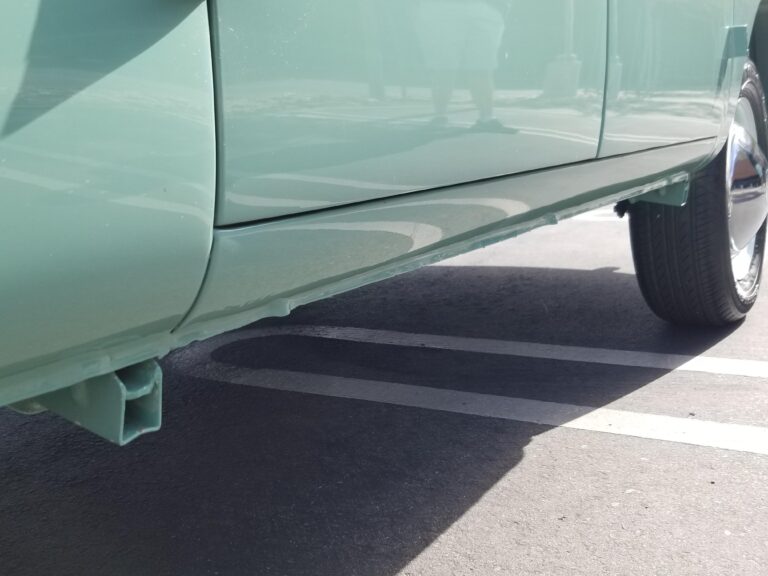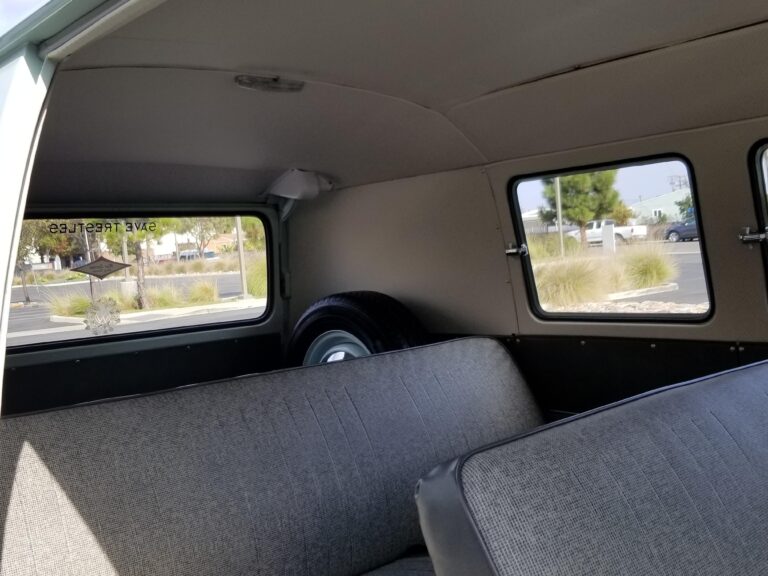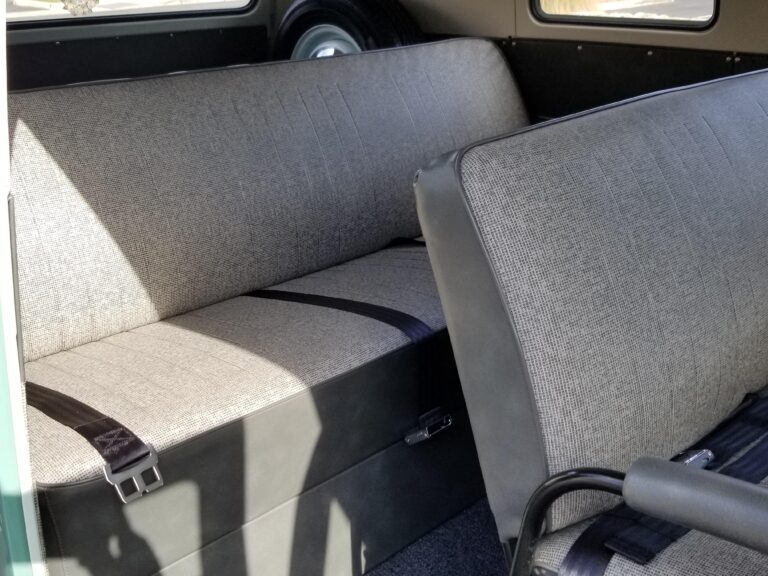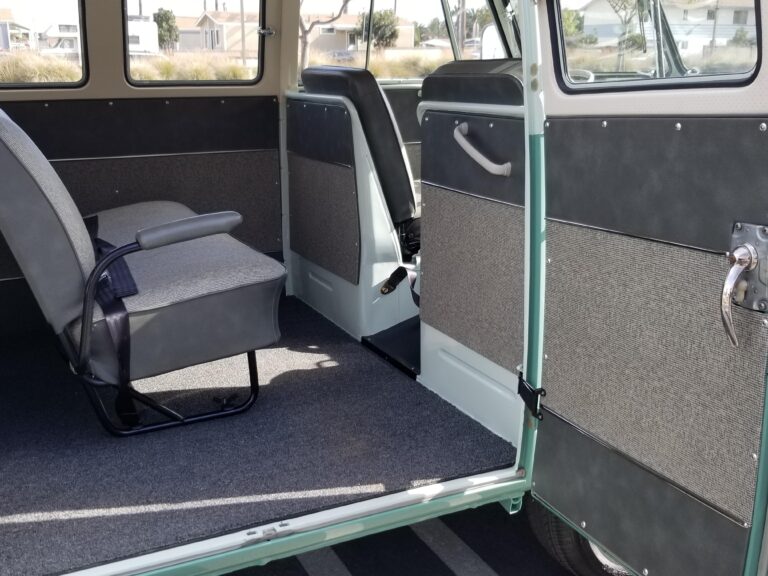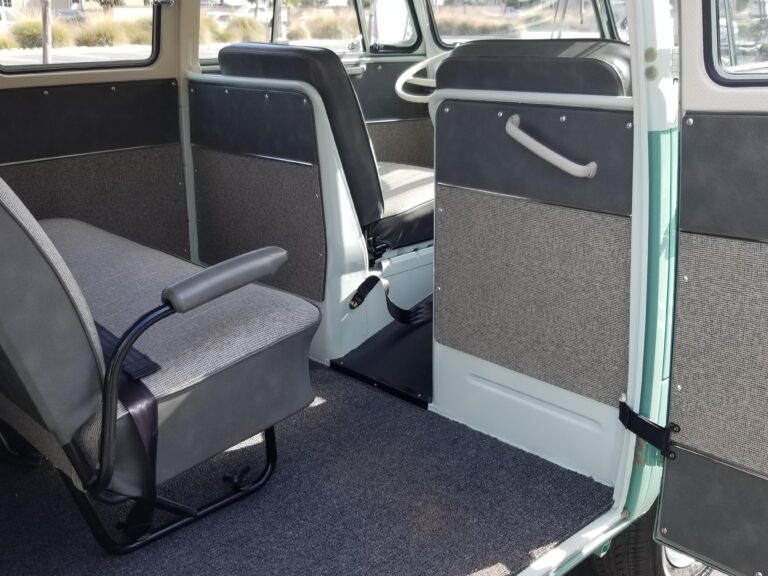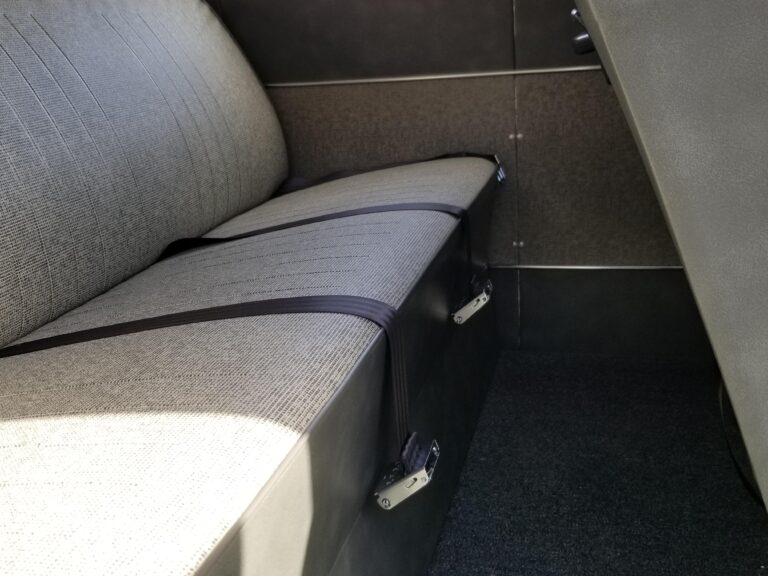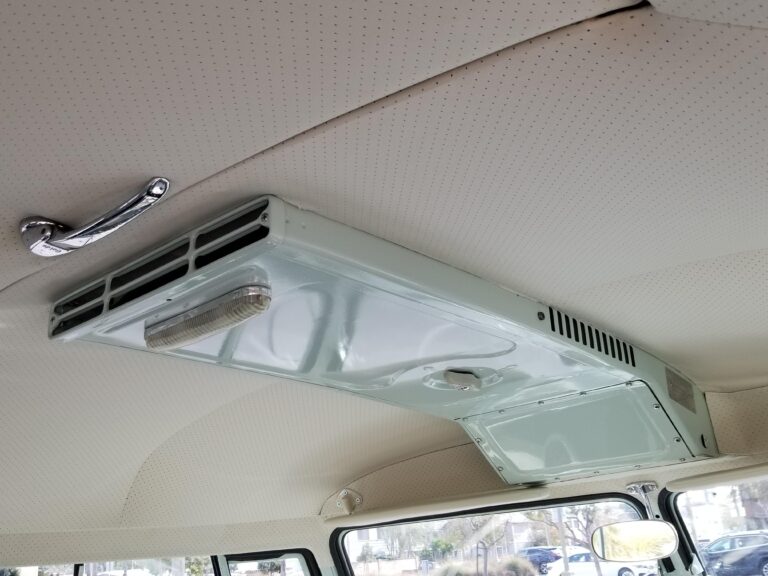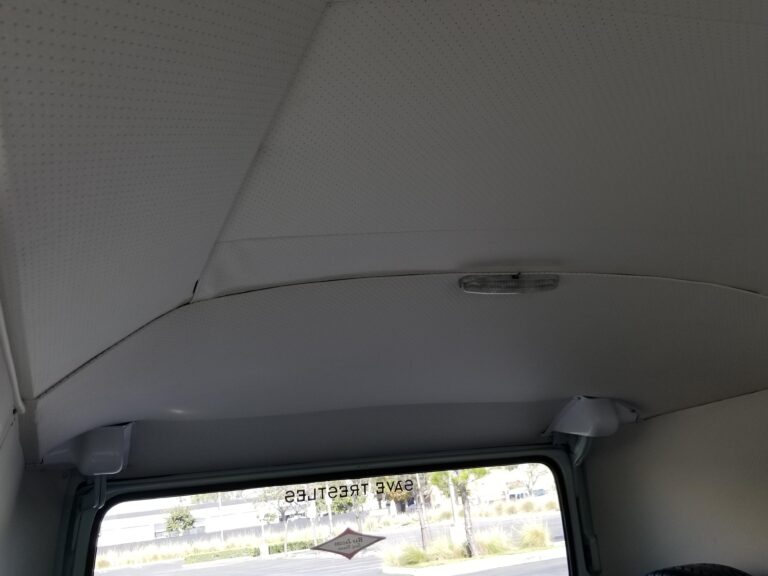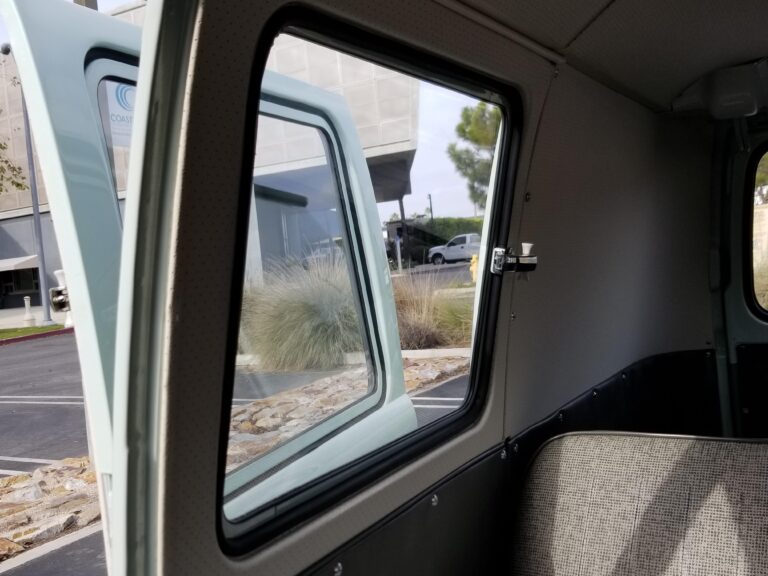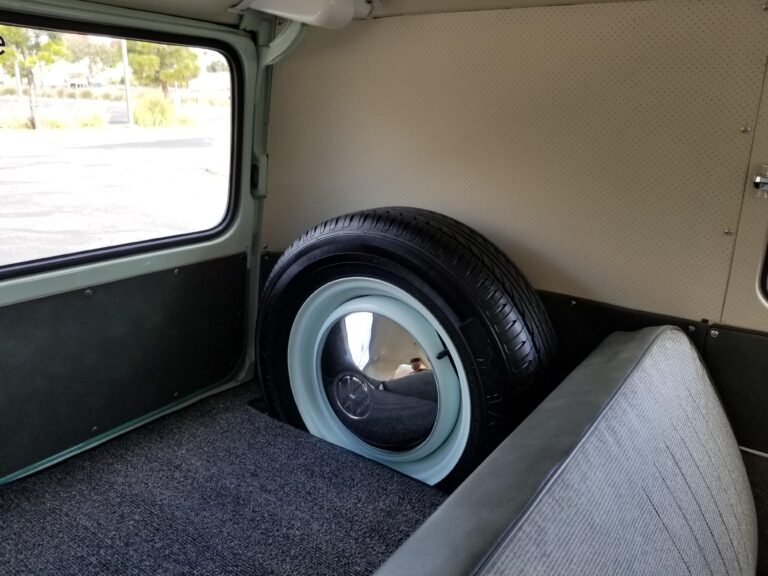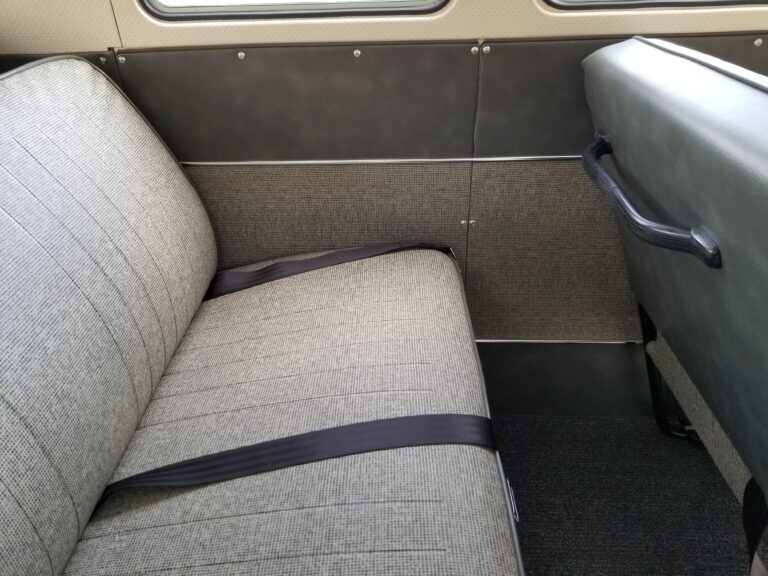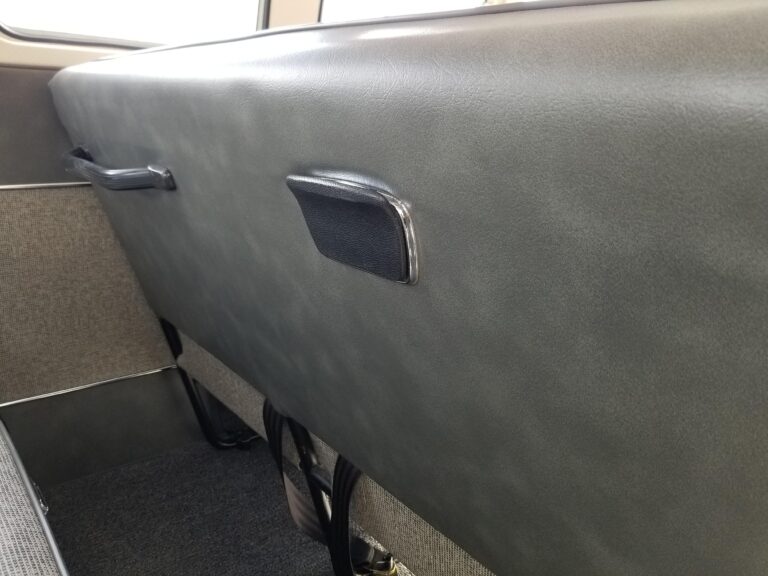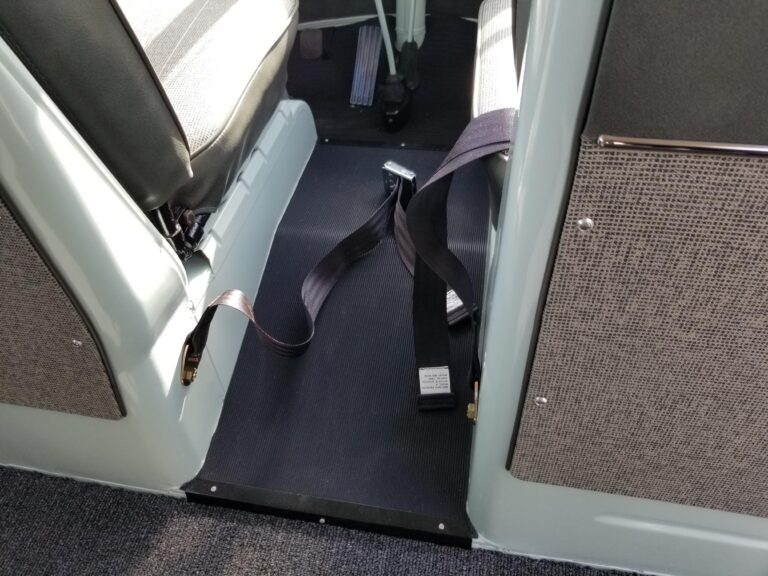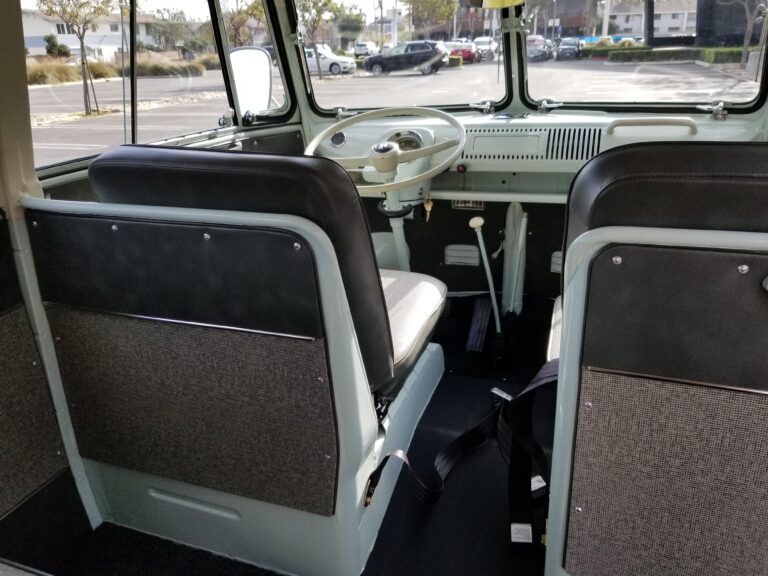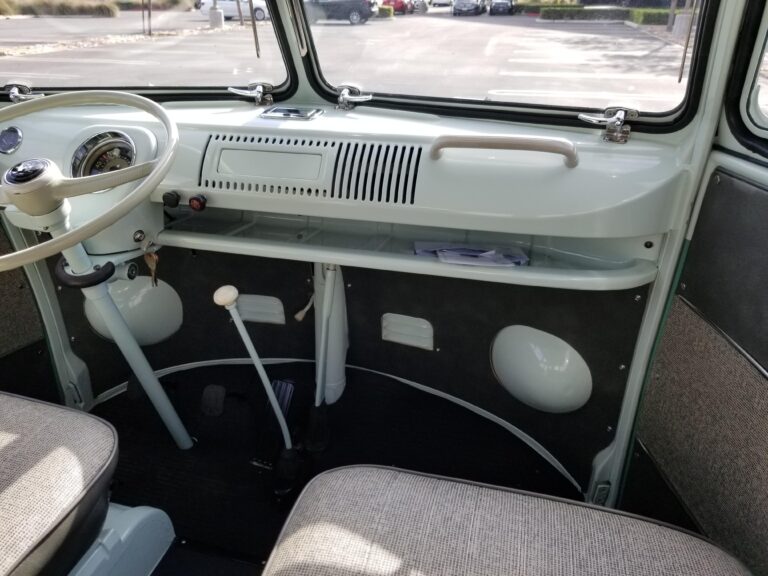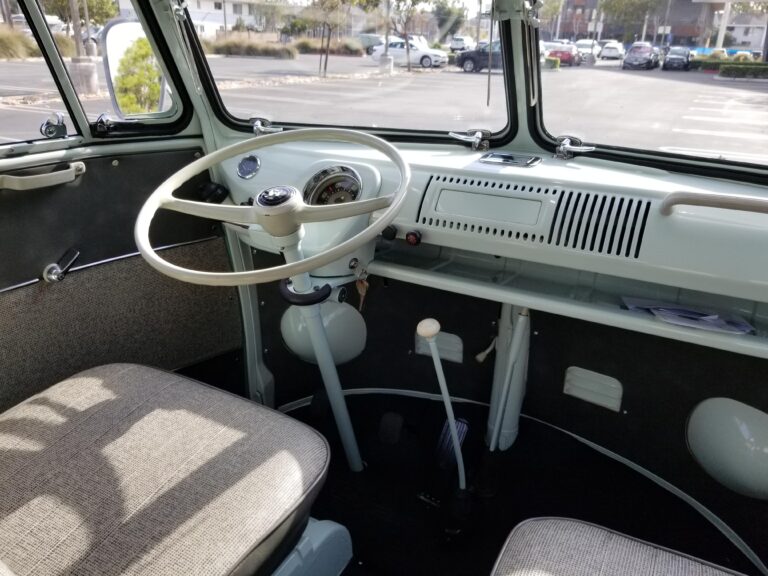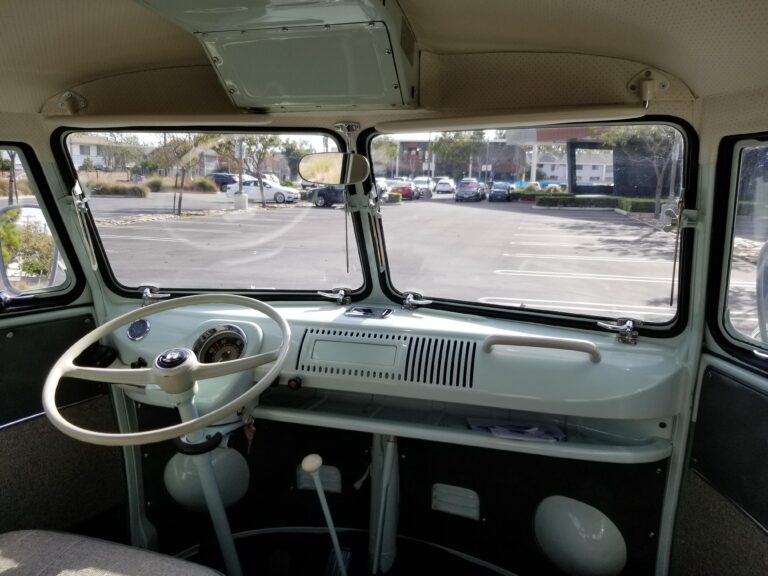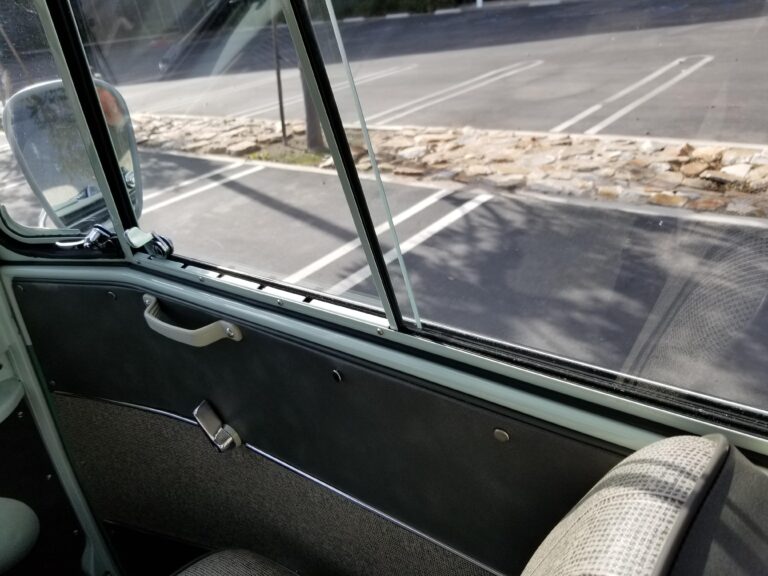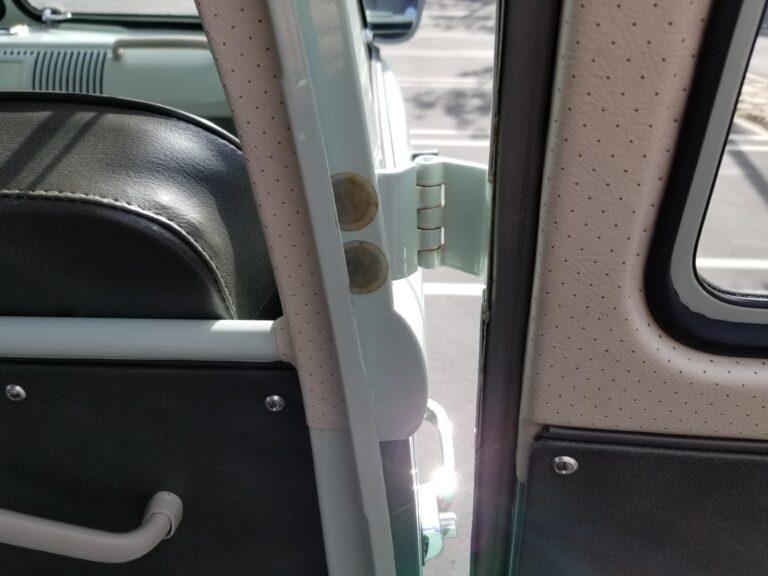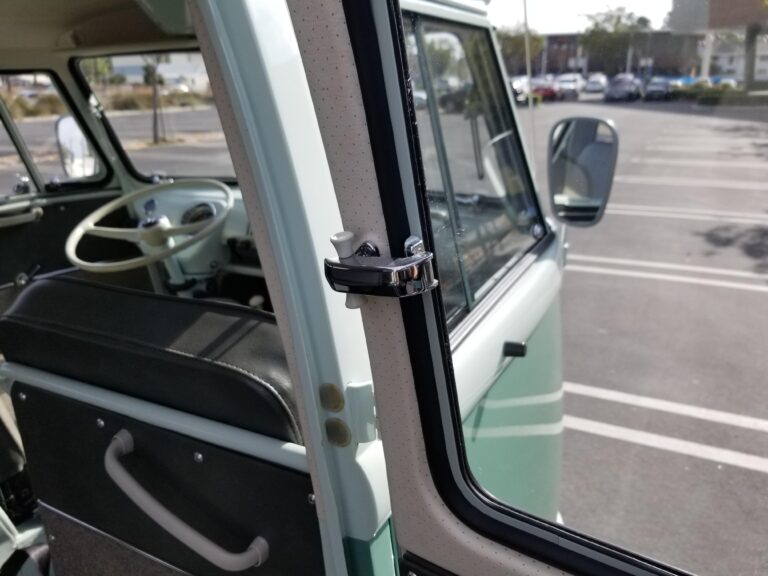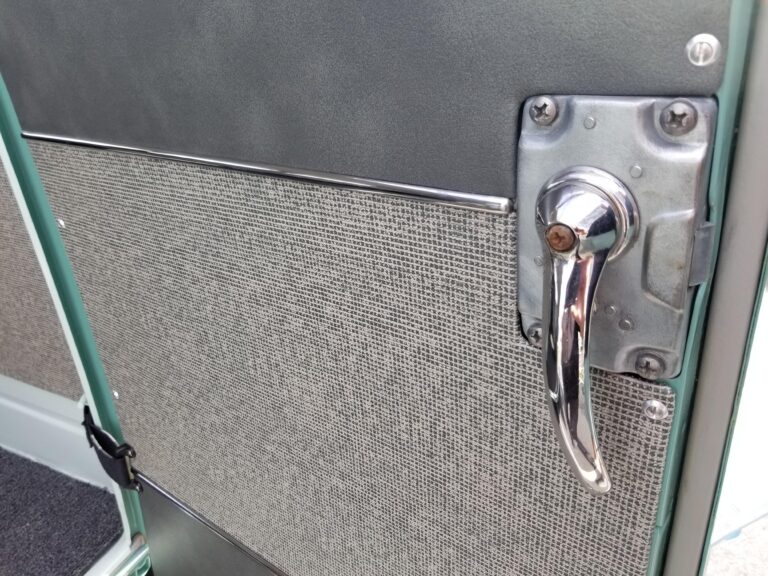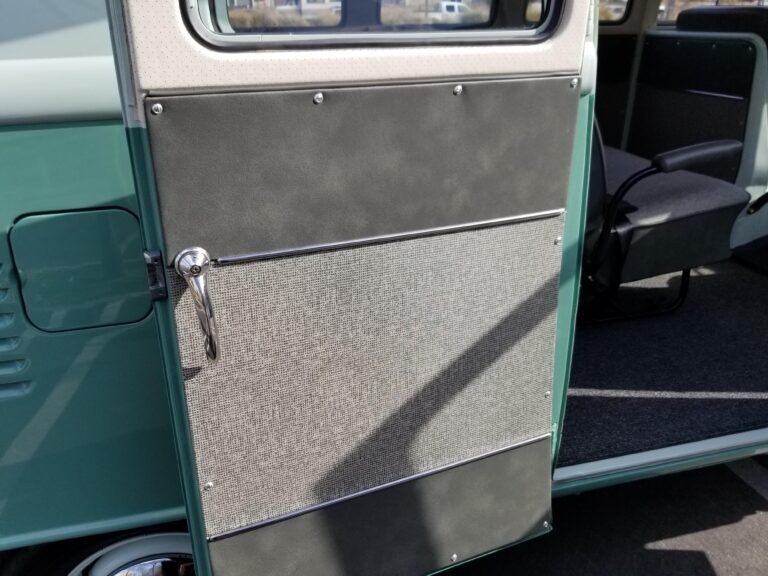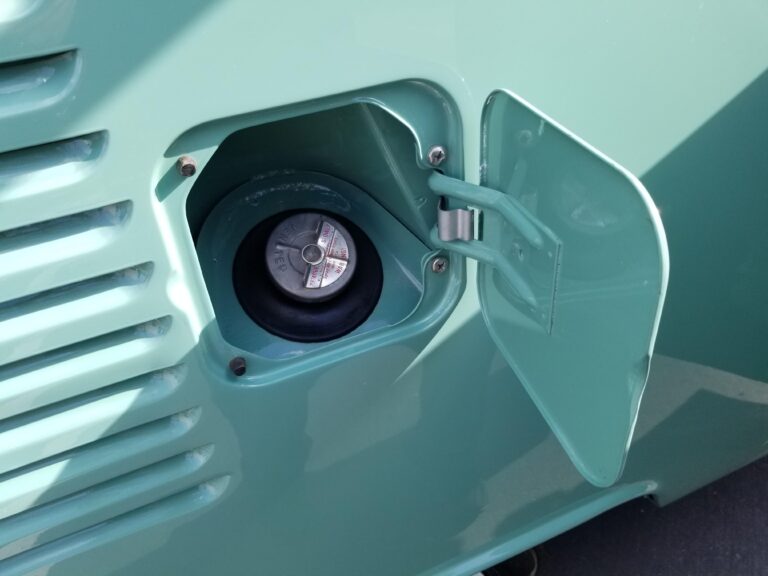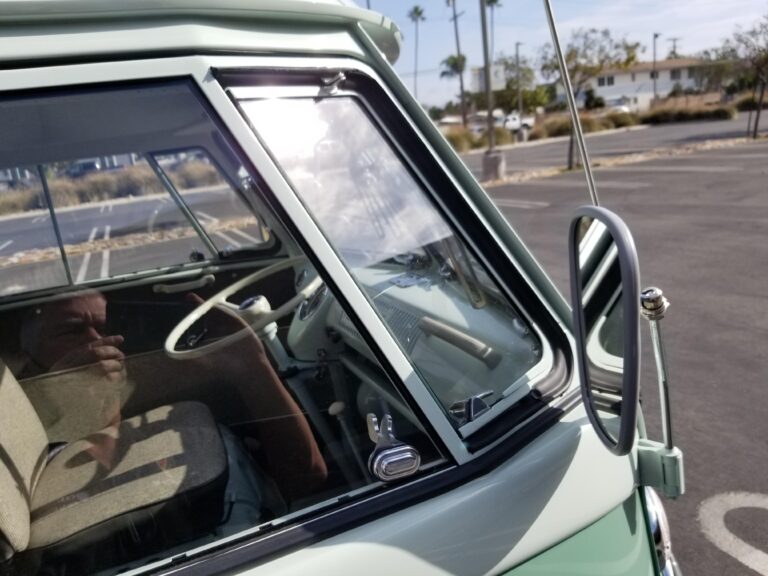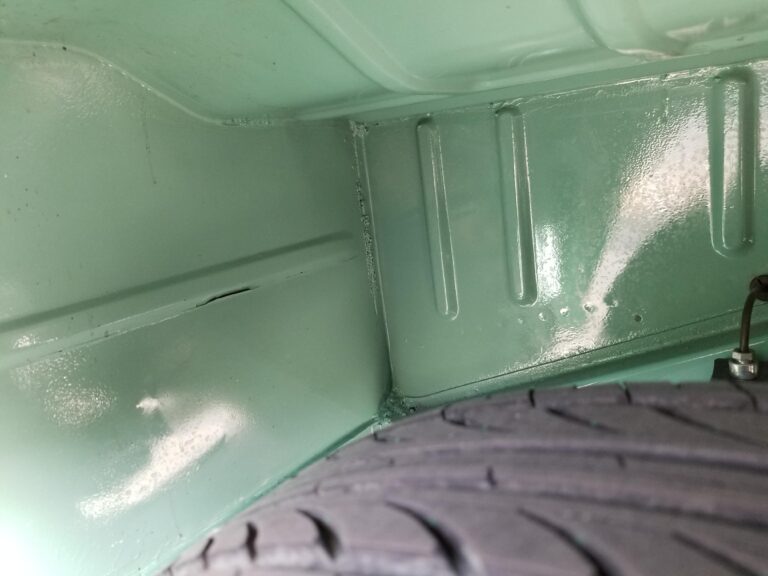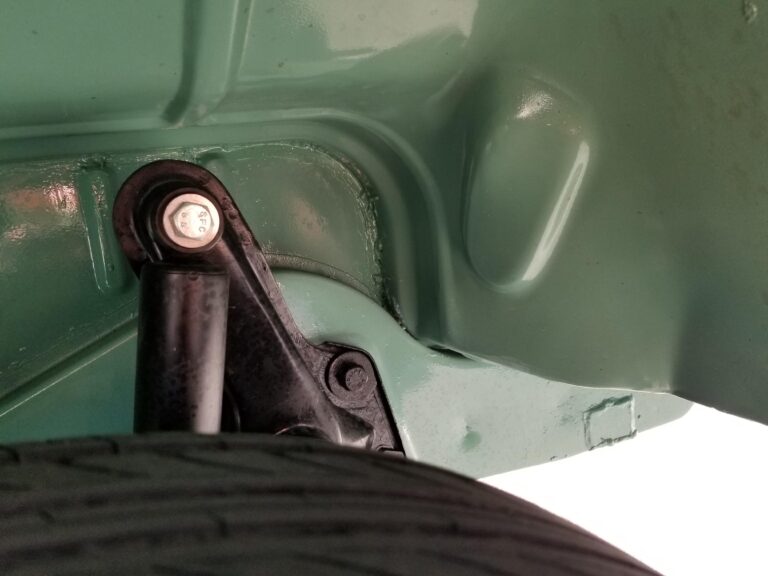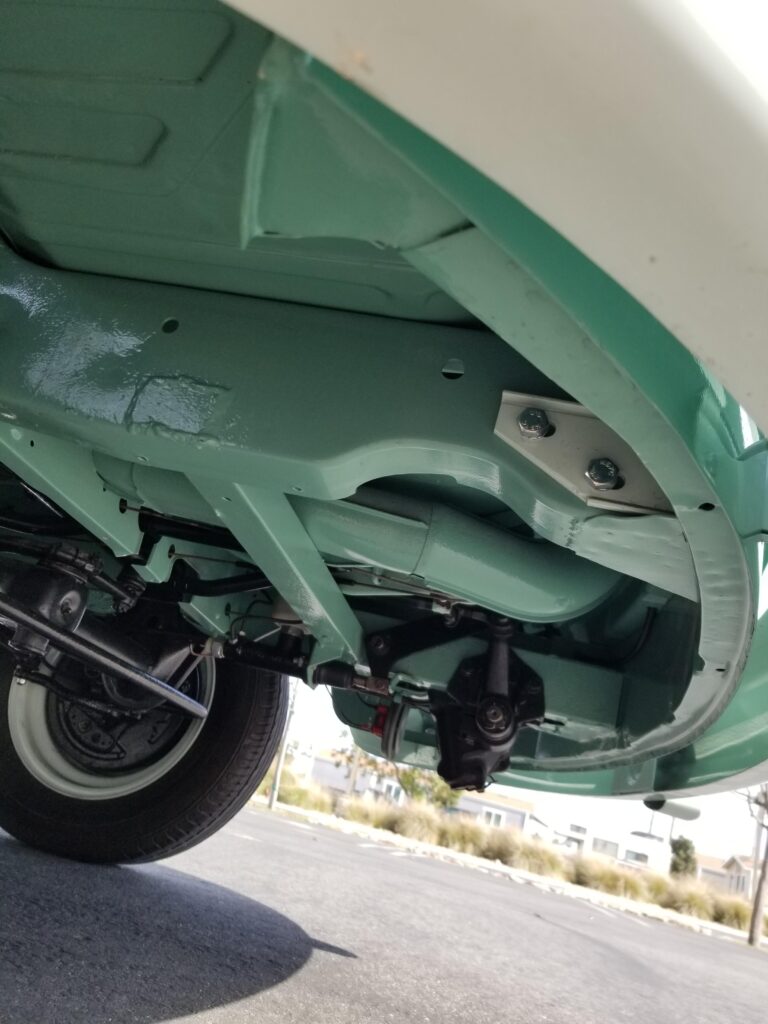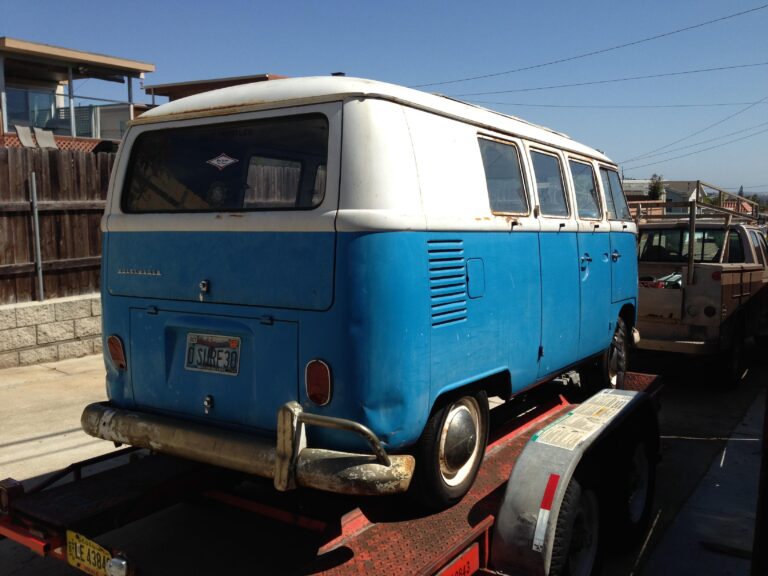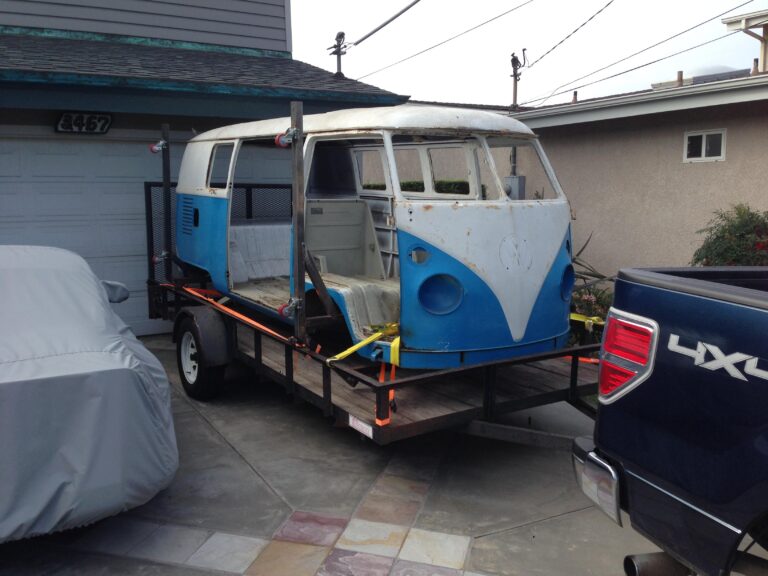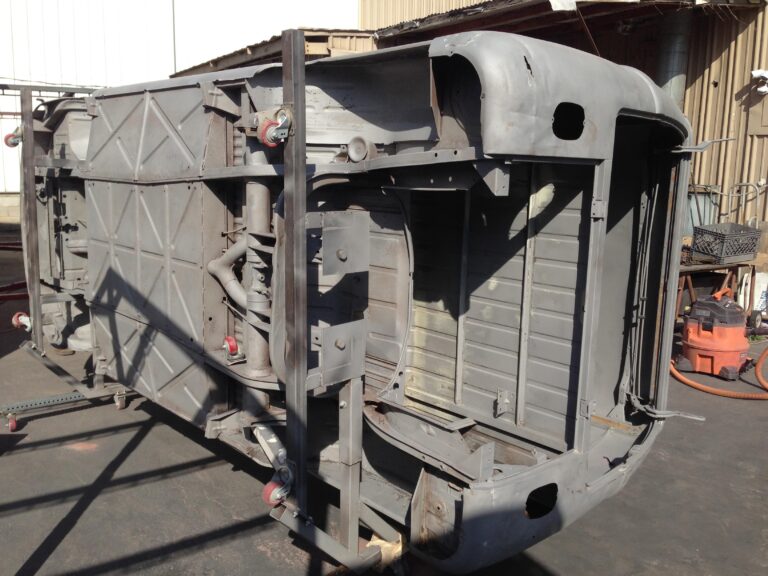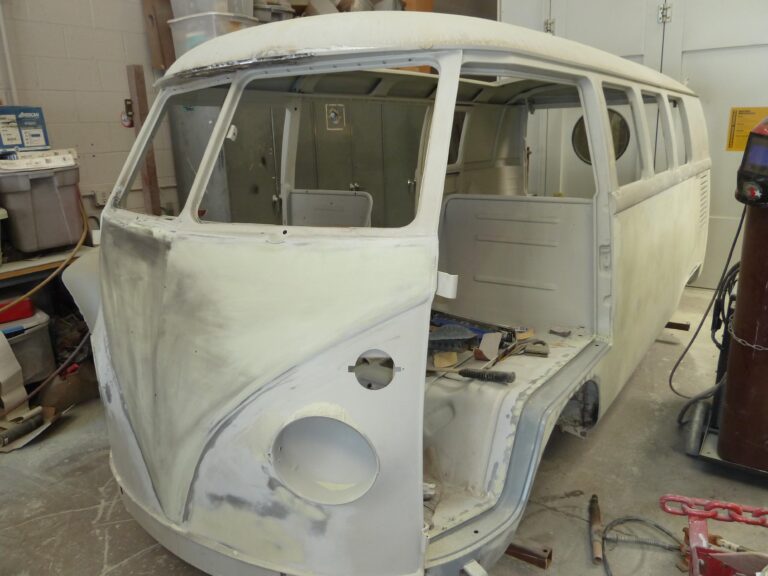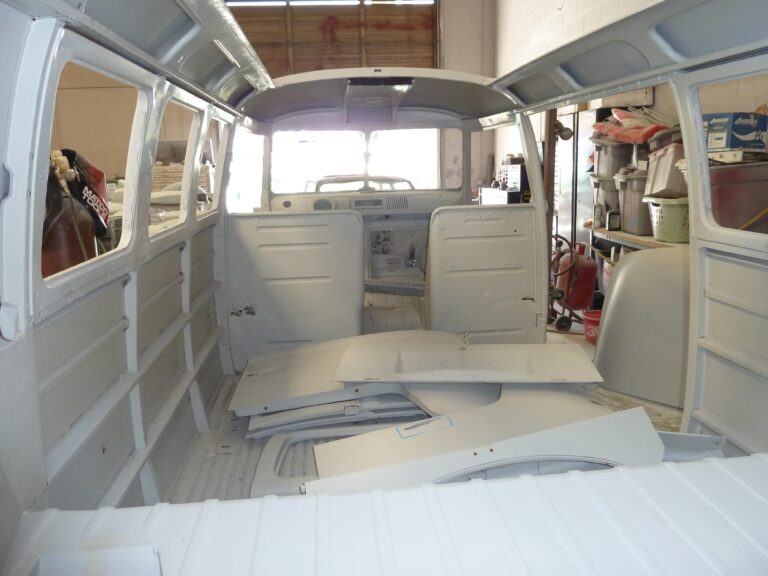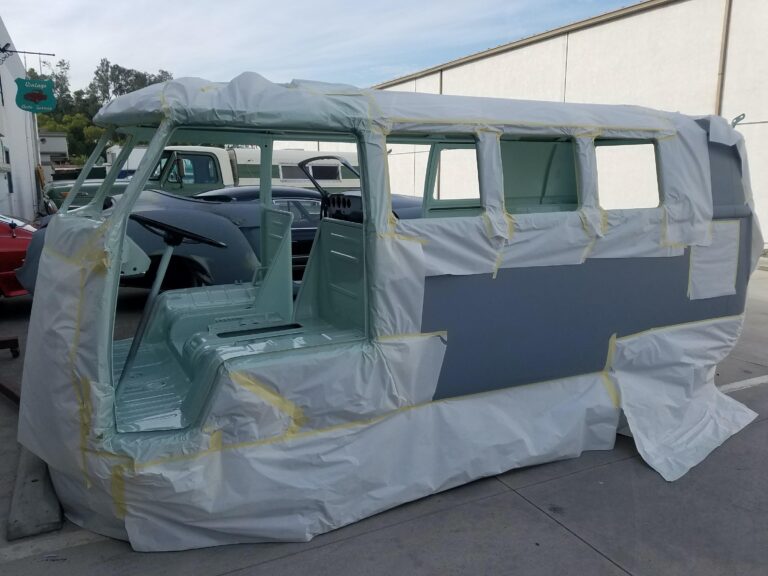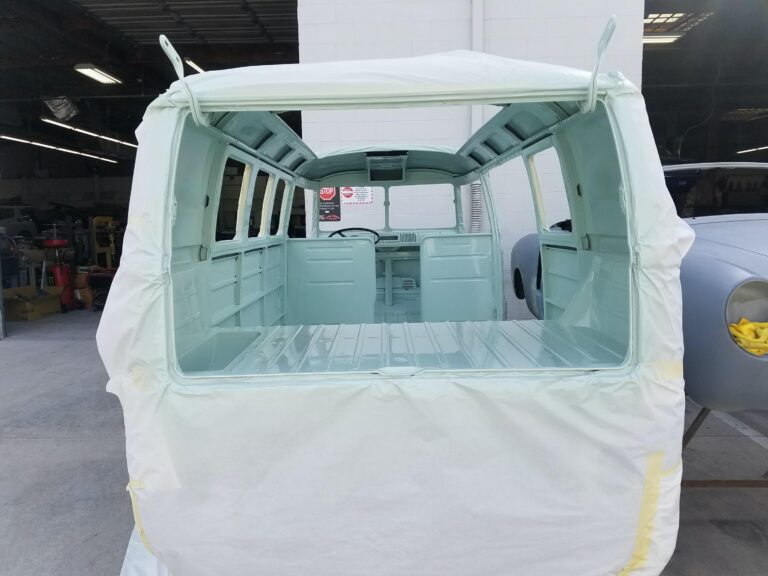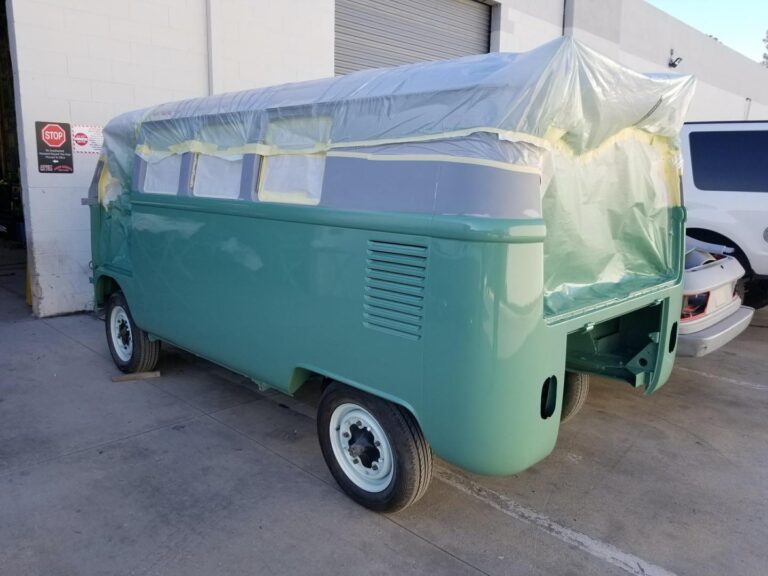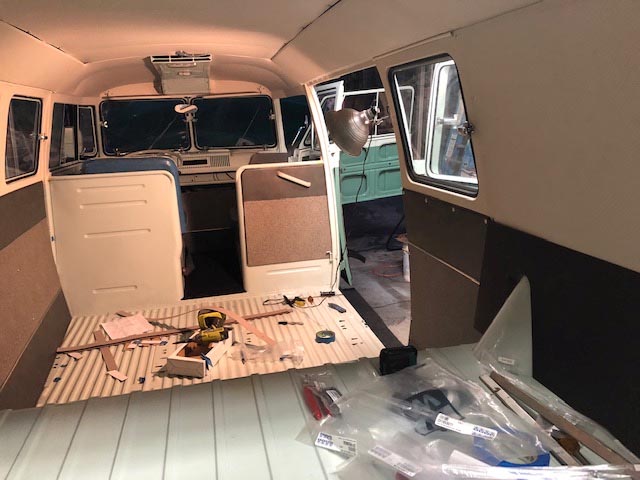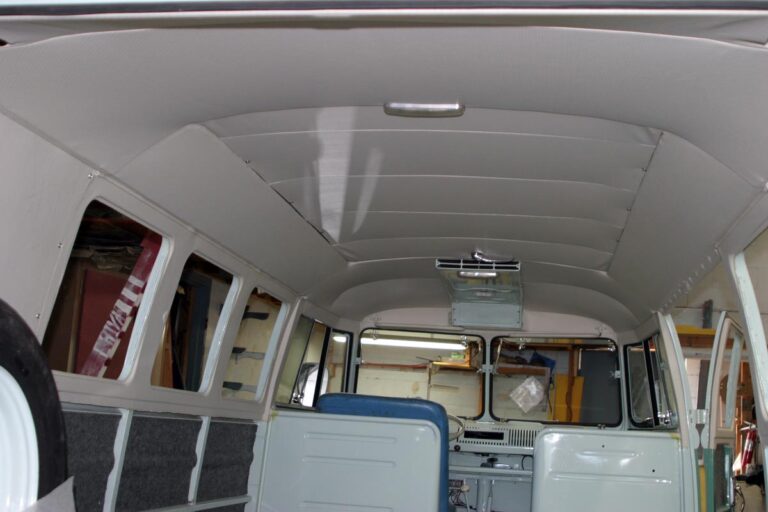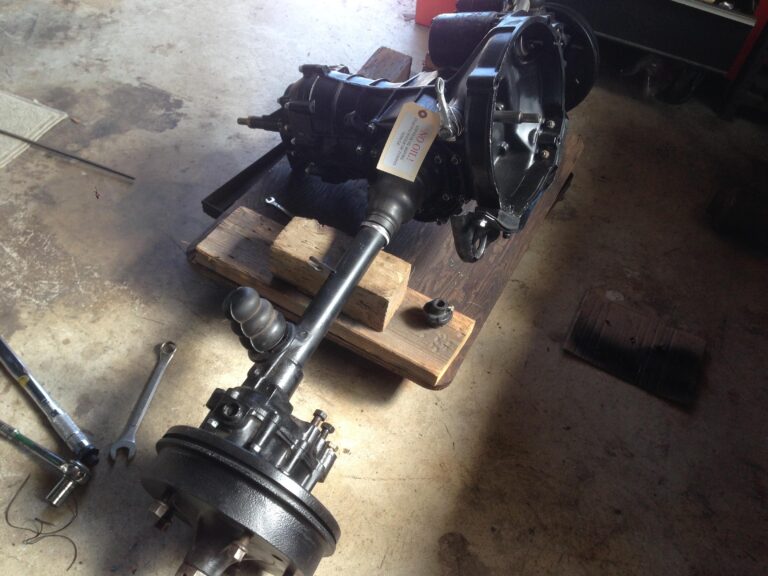 Previous
Next
1967 VW Kombi Bus w/ Factory Sunroof
18-Month Restoration
Extremely Rare Factory Sunroof 11-window Bus
Green Velvet/White with Grey Interior
Sale Pending.
Though the 23-window buses get all the glamour and publicity these 11-window buses offer all the same fun with 12 fewer windows to clean!
Currently for sale, we have a 1967 VW Kombi 11-Window Factory Sunroof Bus, chassis # 237046499. It came very well optioned from the VW factory with the following; MPH Speedometer, Steering/Ignition Lock, Split Front Seats (walkthrough), Safari Windshield, 6 Pop-Out Side Windows, Chrome Hubcaps, Cargo Doors (right), Sunroof, Left Hand Drive, Bottom Pearl White, Pearl White, Mesh Grey Interior.
Factory sunroof 11-window buses are extremely rare. In 1967 you couldn't just walk into a dealership and pick one up, they needed to be factory ordered with either a European delivery or regular delivery with months of lead time to build and ship. Most people ended up with a 21 or 23 window if they wanted a sunroof, making 11-window factory sunroof bus's extremely sought after.
The current owners have owned the bus for the past 6 years and more recently performed an 18-month long restoration. Prior to their ownership, it had been used by a local San Clemente family cruising down to the beach to surf. The bus had some surface rust and a few rust holes in the floors but overall a very dry California bus.
No expense was spared during the 18-month long restoration and work was performed by local high-quality shops in and around Southern California. The bus was totally stripped and mounted on a roll over stand. The shell was media blasted and primed. The rust was cut out and replaced using correct parts. The owners opted to respray the bus a two-tone color scheme instead of the factory white and the results are fantastic. A single-stage Velvet Green bottom is complimented with a white top (hint of green). The over-riders, bumpers, and wheels were also painted to match.
The engine (a later 71' 1600cc) was totally rebuilt prior to the current owner's purchase and only had 500 miles on it. During the restoration, everything was inspected and replaced as needed. A new flywheel and seal were installed, the transmission was rebuilt, the front axles were rebuilt with new king pin bushings and link pins/bearings, the steering box was rebuilt, new shock absorbers, new steering damper, all brake lines were replaced, the master cylinder was replaced, new brake shoes/cylinders were installed, the emergency brake mechanism was rebuilt and much more.
1967 was the first year VW implemented a 12v electrical system. The electrical system was completely overhauled. A new wiring harness was installed along with a new fuse box, new battery, and ground cable. The emergency flasher system was replaced/restored to original. The headlights were restored with new lenses, bulbs, and seals. New front/ rear turn signals were installed and the taillights were restored.
For the interior, the seats were rebuilt and recovered in period correct material. The door/side panels were upgraded to a Deluxe bus interior with chrome accents and new carpet was installed. A new headliner was installed along with a completely rebuilt sunroof with period-correct canvas. All the window glass was replaced along with fresh rubber for the windows and doors (the rear glass was preserved along with the "Save Trestles" sticker). The original steering wheel was restored and installed along with a new horn. A new speaker was installed and the period-correct Sapphire radio will be provided but not installed. The overhead ventilation system was completely disassembled/restored with all new seals and fasteners.
This bus is everything you want in a 1960's VW. From the 11-window design with Safari style front windows to the canvas sunroof, these truly make the perfect Southern California endless summer driver. If it's cruising to the beach to go surfing or a quick run to the local Cars and Coffee, these always seem to put a smile on people's faces. The odometer currently shows just over 6,000 miles.
To further accommodate our international clients we can provide world wide shipping at owner's expense. We speak English, German, Dutch and French.